The Celestial Squid
HENRY KAISER & RAY RUSSELL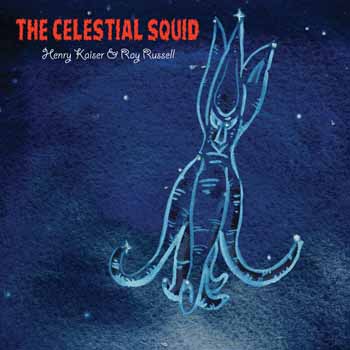 Guitar summits don't ascend higher than when legendary British free-jazz pioneer and longtime session ace Ray Russell meets the brilliant California avant-improv overachiever and Antarctic diver Henry Kaiser in the realm of The Celestial Squid. With more than countless session and soundtrack performances to his credit, including the early James Bond film scores, Russell is returning to his bone-rattling, noise-rocking roots for the first time since the very early 70s. You'll be shaken and stirred as Kaiser, Russell and eight super friends deliver a no-holds-barred, free-range sonic cage match.
Somnambulist
THE KANDINSKY EFFECT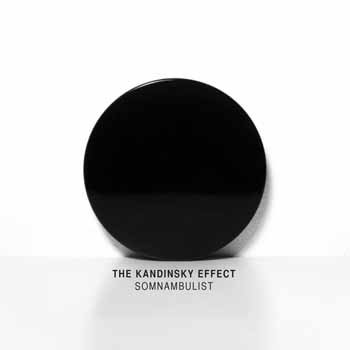 On Somnambulist, The Kandinsky Effect wields its musical power in a welcoming way. Their third album isn't form-eschewing free jazz, nor are the tonalities the trio employs particularly "out". The real revelation -- and revolution -- comes simply in the way saxophonist Warren Walker, bassist Gaël Petrina, and drummer Caleb Dolister organize sound. Over the years, the group has traveled extensively, performing multiple trips and tours in Europe, Asia, and North America, perfecting what Dolister calls their "intellectual groove instrumental music."
Dawn presents Mike Osborne in both his earliest surviving recording, as a co-leader with John Surman of a quartet from 1966, and in 1970 with the first known recordings of his mighty trio with the transplanted South African rhythm team of Harry Miller and Louis Moholo. These unearthed recordings not only fill in important gaps in Osborne's own discography but in the history of British jazz as a whole. This is an important document historically, but even more importantly, it's really great music.
The brutal-jazz power trio Schnellertollermeier doesn't screw around. Their uncompromising attitude is even apparent before you hear a note of their music -- it's right there in that deliberate tongue-twister of a name. Their fresh and uncompromising mix of jazz, punk, rock, sound and free improvised music, combined with great musicianship, interplay and a lot of energy, immediately hits the bullseye!
Soft Machine were one of the greatest UK avant/jazz-rock bands of all time and their work, whether their earliest performances as a psychedelic band, who were contemporaries of, and shared stages with Syd Barrett's Pink Floyd and the Jimi Hendrix Experience, all the way to being one of Europe's best known 'fusion' bands, their work continues to be name-checked by today's hip experimentalists.
Cuneiform Turns 30: The Albums of 2014
VARIOUS ARTISTS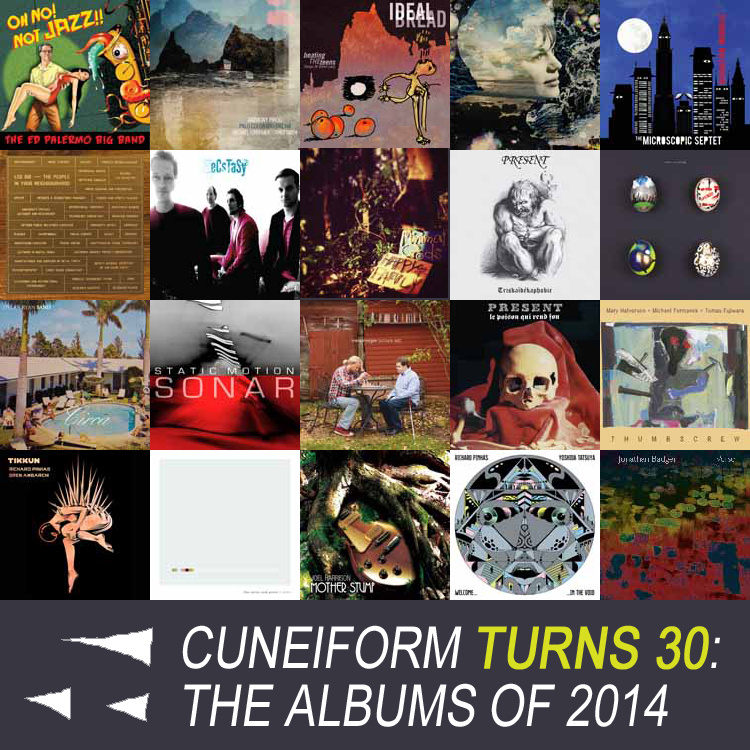 Cuneiform Turns 30 is a "Name Your Own Price" Compilation Album Celebrating 2014 (Cuneiform's 30th year.) This 2-hour, 20-track album includes music ranging from jazz/post-jazz/beyond genre (Anthony Pirog; Dylan Ryan/Sand; Raoul Bjorkenheim/Ecstasy; The Microscopic Septet; Led Bib; Ideal Bread; Joel Harrison; The Ed Palermo Big Band; Thumbscrew [Halvorson/Formanek/Fujiwara]); to avant-rock/Rock in Opposition/electroc-ambient-noise (remastered reissues of Roger Trigaux's Present; Richard Pinhas & Oren Ambarchi; Richard Pinhas & Yoshida Tatsuya; Mats/Morgan; Sonar; Jonathan Badger; Happy Family).