The greatly admired instrumental experimental rock band Guapo is celebrating 20 years in the game by releasing Obscure Knowledge, their explosive new album and tenth release!
Centered around founding member and extraordinary drummer David J. Smith, the group on the album also features Kavus Torabi (guitar), Emmett Elvin (keyboards) and James Sedwards (bass).
Guapo has always been committed to composing and playing inventive new music. Torabi says: "...really it's about four people playing together and respecting each other. All four people are trying to serve what the music does - not themselves."
Galactic Parables: Volume 1
ROB MAZUREK / EXPLODING STAR ORCHESTRA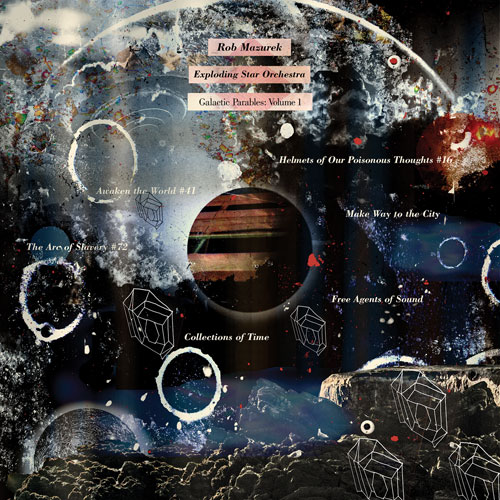 The cornetist, composer and conceptualist Rob Mazurek leads his Exploding Star Orchestra through one of his most ambitious recordings, Galactic Parables: Volume 1, which is part of Mazurek's epic sci-fi opera exploring an apocalyptic vision of alternate universes, machine reproduction run amuck, and the colonization of distant planets––inspired by the writings of Samuel R. Delany and Stanisław Lem.
Featuring: Rob Mazurek - cornet, electronics, direction / Damon Locks - text, voice, electronics / Angelica Sanchez - piano / Nicole Mitchell - flutes, voice / Jeff Parker - guitar / John Herndon - drums / Matthew Lux - electric bass / Matthew Bauder - tenor sax, clarinet / Chad Taylor - drums / Guilherme Ganado - keyboard, samplers, synth, voice / Mauricio Takara - cavaquinho, electronics, percussion
Play A Bill Frisell Set List
MICHAEL GIBBS AND THE NDR BIGBAND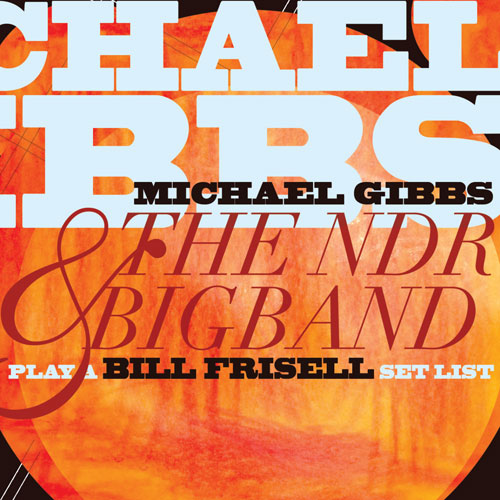 "So much came from my association with Mike... He went from being my hero to a friend… I've always fantasized about doing something with him adapting some of my music." – Bill Frisell
The dauntingly prolific Bill Frisell has recorded in a vast array of settings, but he's never made an album like Play a Bill Frisell Set List, his first-ever appearance as the featured soloist on a big band session. Captured live in concert with one of the world's great jazz orchestras, NDR Bigband, the guitarist delivers a tour de force performance exploring sleek, spacious and vividly expressive arrangements of compositions drawn from throughout his career designed specifically for him and the NDR (with guest Jeff Ballard) by Michael Gibbs. "…the music was magical," Gibbs says. "I couldn't resist the opportunity to release it."
In My View
MICHAEL GIBBS AND THE NDR BIGBAND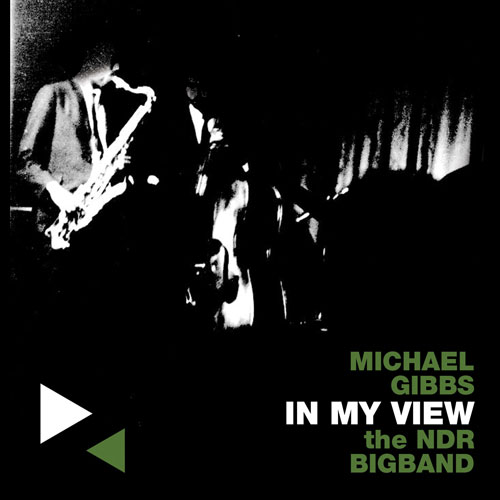 While studded with treasured recordings reflecting his singular writing skills, Michael Gibbs' slim discography has never kept pace with the breadth and depth of his creative output. In a career spanning more than half a century he's collaborated with a dazzling array of artists in jazz and beyond, including Pat Metheny, John McLaughlin, Joni Mitchell, John Scofield, Gary Burton, Whitney Houston, Peter Gabriel, and Richard Galliano.
Gibbs has honed a subtle and highly personal approach to arranging and composition, both beautifully showcased here and wonderfully performed by the renowned NDR Bigband.