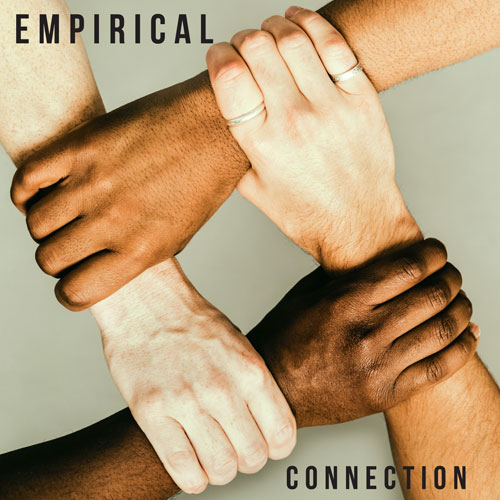 "The coolest of Britain's young jazz bands."
– Daily Telegraph

"...they're still evolving, pushing boundaries and moving jazz forward."
– Mojo

Empirical has become one of Europe's top jazz ensembles by creating a bracing sound rife with roiling emotion. The quartet builds on the extroverted improvisational ethos of the 1960s New Thing, embracing oblique harmonies, translucent textures and jagged, quick shifting rhythms. Featuring Nathaniel Facey (alto saxophone), Shaney Forbes (drums), Lewis Wright (vibraphone) and Tom Farmer (bass), Connection is the fifth Empirical album, the first to feature only the quartet with no guests, and the first released outside of their home base of England. It captures the ensemble at its most pure and potent.

"Each of our previous albums was an experiment, where we included various guests from a string quartet to a pianist to bass clarinet," Farmer says. "This time we went into a great sounding studio with just the four of us. It's an accurate representation of what we're doing now, what our gigs sound like. This is our expression."

Recorded after a week-long run at Foyles Bookshop London, the album captures the raw energy, brash ideas, and volatile group sound that Empirical has built upon the vast territory opened by jazz's mid-1960s explorers.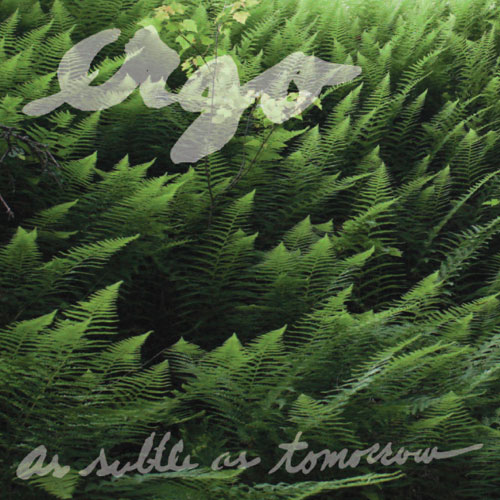 With his embrace of open space and strategic use of silence, trombonist, composer, and sonic architect Brett Sroka has honed an inviting improvisation-laced sound in his trio Ergo, an electro-acoustic group approach that often reveals astonishing, strangely beautiful and unexpected realms. What's not surprising about Ergo is discovering Sroka's affinity for Emily Dickinson, the poet whose radical concision and visionary deployment of silence is unmatched in the English language. Featuring drummer Shawn Baltazor and Sam Harris on piano, prepared piano and Fender Rhodes, As subtle as tomorrow captures the latest evolution of Sroka's singular vision and is based on a brief and typically cryptic Dickinson verse.

A seven-piece suite in which overlapping melodies, motifs and improvisations organically evolve into and out of the music's electronic elements, As subtle as tomorrow takes its name from a Dickinson poem that can be reconstructed from the fragments and phrases that Sroka borrowed as tune titles. Evocative and mysterious, playful and spiritually charged as a Zen koan, the music is inspired by the stark intensity and hymn-like clarity with which Dickinson considers and transcends thoughts of time and destiny.

Music from Max Fleischer's Cartoons
GARY LUCAS' FLEISCHEREI [FEATURING: SARAH STILES]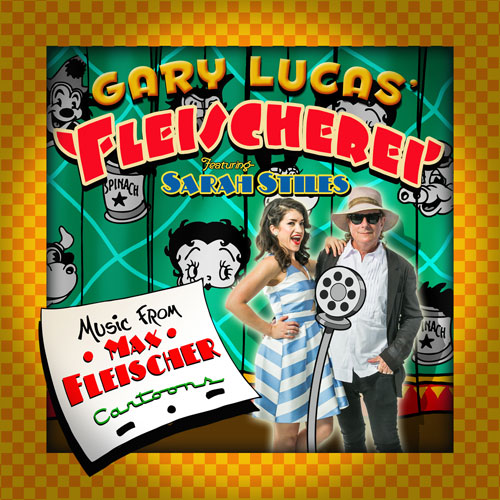 Next to Walt Disney, Max Fleischer is the best-known animator of the 20th century, creating and contributing to American culture the one and only Betty Boop. Fleischer Studios also brought the newspaper character Popeye The Sailor and all the characters of that universe to (animated) life.

Guitarist Gary Lucas, whose dauntingly eclectic career encompasses a formative stint with Captain Beefheart, a collaboration with Jeff Buckley very early in Jeff's career and a recent duo album with underground singer/songwriter legend Peter Hammill was once called "the guitarist of a thousand ideas" by The New York Times. Lucas has long been a fan of Fleischer's work and has wished to develop a band to present the music that was used in these cartoons.

The music and era conjured up by the group is a gleaming confection from a hurly-burly era when the Jazz Age crashed into the Great Depression and Tin Pan Alley borrowed shamelessly from Harlem. To create the small band arrangements, Lucas enlisted virtuoso trombonist and arranger Joe Fiedler to craft zingy, modern-but-historically-grounded arrangements and to bring in a brilliant group of players, each one at home with the traditional as well as the exploratory: saxist Jeff Lederer, double bassist Michael Bates, drummer Rob Garcia and Tony Award-nominated, musical theater vocalist (on and off Broadway) Sarah Stiles, who embodies both the sophisticated and sexy Betty and her gawky, neurotic, loveable counterpart, Olive Oyl.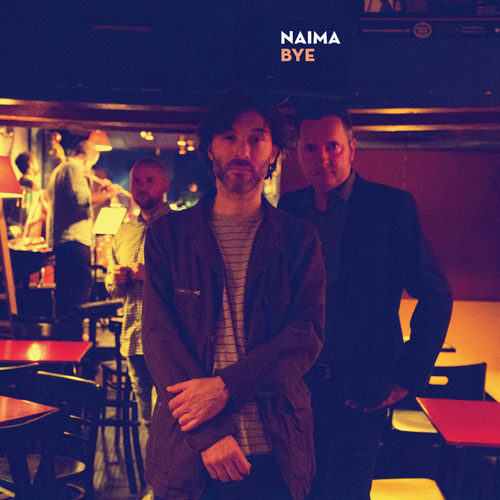 If creating an unmistakable group sound is the ultimate goal of a jazz ensemble, the Spanish trio Naima is well on its way to securing a spot as one of the leading combos on the contemporary European scene. Featuring Enrique Ruiz on piano and synths, Luis Torregrosa on drums, and Rafael Ramos Sania on double bass, the Valencia-based electro-acoustic band has honed a dramatic, darkly romantic sound marked by astringent textures, arresting melodies, and tightly coiled rhythms.

While the group has undergone several changes since coming together a decade ago, Naima has maintained the founding core of Ruiz and Torregrosa, who write and arrange the majority of the material together. Avoiding the jazz trio trope of a theme followed by a string of solos, they've concentrated on a group approach that often erases distinctions between soloist and accompanist. The ebb and flow of energy and finely calibrated inner dynamics, as well as their concern with melody and song sometimes brings to mind the trios of Vijay Iyer and Brad Mehldau and The Bad Plus, but in the hands of Naima, the results reach very different emotional terrain.
One Child Left Behind
THE ED PALERMO BIG BAND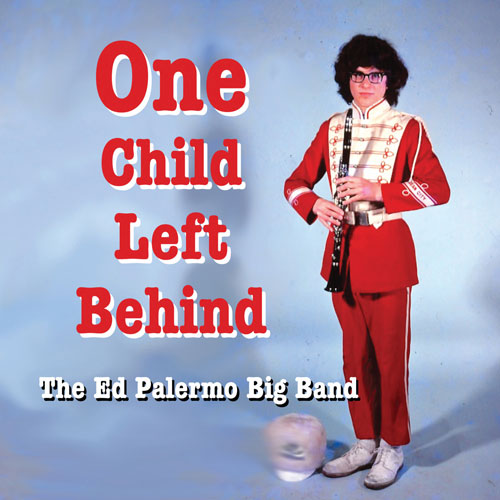 Over the past two decades Ed Palermo has earned an avid international following with his brilliantly executed, reverently irreverent arrangements of Frank Zappa's tempestuous and wildly inventive music. On previous albums the New Jersey saxophonist, composer and arranger infused the world of Zappalogy with his own brand of incisive wit and bracing improvisation. He doesn't neglect Zappa on his fourth Cuneiform dispatch One Child Left Behind but instead of offering another full Frank immersion he turns his big band loose like it's playing one of its regular gigs. Exploring an expansive array of moods and material, the band delivers an audaciously entertaining program that's full of surprises.

Featuring the same formidable cast of players as on his last release, Oh No! Not Jazz!!, the 18-piece band interprets a fatalistic film theme and a gorgeous Neil Young ballad. They demolish an existential Leiber and Stoller hit and rhapsodize with an intoxicating Los Lobos classic. Palermo also throws in some beautifully crafted originals, and of course offers a generous helping of Zappa too. As he's quick to acknowledge, One Child "is more of a mixed bag, where my past albums were more thematic. I've been wanting to mix it up like we do at our live shows. These pieces are all road tested, and it felt like a good time to document them."
Cuneiform Records: The Albums of 2015
VARIOUS ARTISTS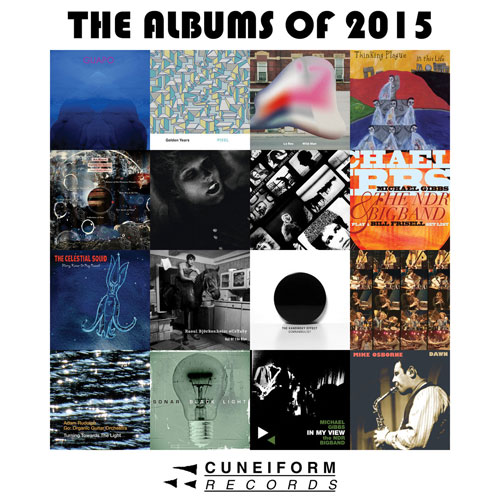 This special "Name Your Price" compilation album features 1.5 hours of creative and fun music over the course of 16 tracks all of which was released or reissued by Cuneiform Records in 2015.

What music is on it? Orchestras and Big Bands!!!! LARGE ensembles performing New/Creative Music, Jazz and/or genre-bending Jazz/Beyond including Adam Rudolph/Go: Organic Guitar Orchestra; guitarists Henry Kaiser and Ray Russell (US & UK)with a ten-piece ensemble, Rob Mazurek's Exploding Star Orchestra; and two albums by Michael Gibbs and the NDR BigBand, one of which features Bill Frisell, along with a Frisell set list. New cutting-edge jazz & beyond recordings by bands from around the world, including The Kandinsky Effect (Paris & NYC); Le Rex (Switzerland); Pixel (Norway); Raoul Bjorkenheim's Ecstasy (Finland) and Schnellertollermeier (Switzerland). New recordings by experimental/art rock/avant progressive bands such as Sonar (Switzerland); Guapo (UK); Schnellertollermeier (Switzerland); and a reissue of the 1989 album, In This Life, by American Rock In Opposition associates, Thinking Plague. We released the first-ever vinyl-only reissue of French electronic musician/guitarist Richard Pinhas' 1978 Chronolyse, which he initially conceived as a Moog tribute to Frank Herbert's sci-fi classic Dune (which celebrates its 50th anniversary in 2015). We also released two previously-unreleased archival jazz recordings: a CD of 1966 and 1970 archival recordings by the late great British saxophonist Mike Osborne, and a CD/DVD set of the British avant-group Soft Machine with Alan Holdsworth, filmed and recorded live at the 1974 Montreux Jazz Festival. Looking over these 2015 releases, one can't help noticing that many feature some of the world's most acclaimed guitarists, including Bill Frisell, Alan Holdsworth, Ray Russell, Henry Kaiser, Richard Pinhas, and Raoul Bjorkenheim, to name a few.