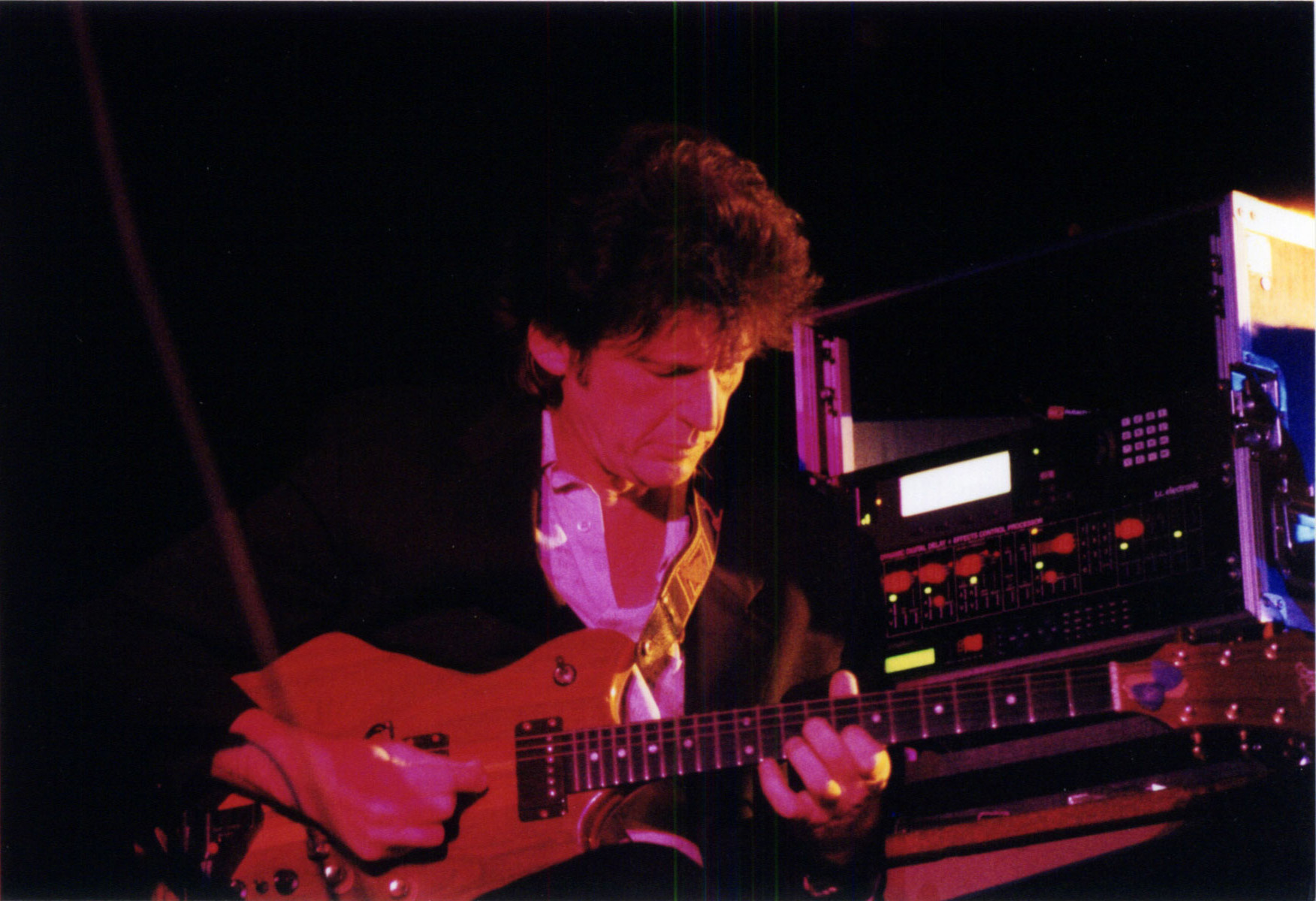 RICHARD PINHAS FALL 2010 TOUR

September 24 - WASHINGTON, DC
Richard Pinhas + Merzbow
@
Sonic Circuits Festival
La Maison Francais
4101 Reservoir Road NW
Washington, DC 20007-2170, USA
http://dc-soniccircuits.org/
September 29 - BALTIMORE, MD
Richard Pinhas + Wolf Eyes
@
Ram's Head Live
20 Market Place
Baltimore, MD 21202, USA
410.244.1131
(w. Dan Deacon, Get Em Mammis, DJ Dog Dick + Sewn Leather)

September 30 - BROOKLYN, NY
Richard Pinhas + Wolf Eyes
@
The Secret Project Robot Art Experiment
210 Kent Ave
Brooklyn, NY, 11211 USA
(917) 860.8282

October 1 - JAMAICA PLAIN, MA (BOSTON)
Richard Pinhas
@
The Temple
670 Centre Street
Jamaica Plain, MA 02130 USA
(with: Jason Lescalleet, Schurt Kwitters, Vile Bodies)

October 2 - NEW YORK, NY
Richard Pinhas
in
NYC, USA
(TBD - with the Sonic Circuit all-stars)

October 6 - MAASTRICHT, HOLLAND
Richard Pinhas will give a lecture about music. Organized by "Jan Eyck Academy".
Maastricht (Holland), NL
October 20 - MARSEILLE, FRANCE
Richard Pinhas
@
"POP PHILOSOPHIE FESTIVAL" with VJ MILOSH
Marseille (France)
*************************************************
NEW DOUBLE-DISC ALBUM BY RICHARD PINHAS
[with contributions by MERZBOW, WOLF EYES and more]
OUT SEPTEMBER 28, 2010!
Metal/Crystal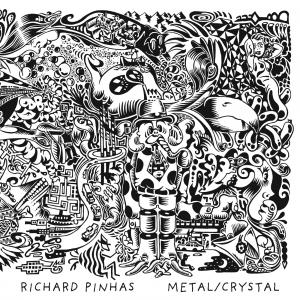 LISTEN:

Bi-Polarity
This album features collabrations with:
Merzbow (Masami Akita), Wolf Eyes, Antoine Paganotti (ex-Magma), Didier Batard (ex-Heldon), Patrick Gauthier (ex-Heldon & Magma); Jerome Schmidt, Duncan Pinhas (electronics),

In Metal/Crystal, French experimental guitarist and electronic musician Richard Pinhas summons the assistance of noise artists Merzbow (Masami Akita) from Japan and Wolf Eyes from USA to weave a spellbinding aural web that spans 2 CDs. Released on Cuneiform, Metal/Crystal also intertwines some of the most radical electro-acoustic sonic innovations to emerge from three different continents: Europe, Asia and North America. Pinhas has been ceaselessly innovative in a career spanning more than 30 years, and recently has been exploring areas of the international 'noise' scene. His newest release shows him working with two of that scene's highest profile artists; Merzbow and Wolf Eyes are considered to be the premier 'noise artists' of their respective countries. Metal/Crystal is Pinhas' second collaboration with Merzbow, the originator of Japanese noise music. In 2008, he and Merzbow released a duo recording called Keio Line on Cuneiform, Pinhas' longstanding label. Critics universally lauded Keio Line as "arguably one of the finest works in either artist's canon"[Record Collector]; electro writer Darren Bergstein called it "nothing less than a jaw-dropping tour-de-force"[Squid's Ear]. Metal/Crystal is Pinhas' first release with Michigan's Wolf Eyes, whom he's worked with since 2007. In addition to Merzbow and Wolf Eyes, Metal/Crystal features several of Pinhas' longtime collaborators: Antoine Paganotti (drums), Didier Batard (bass), Patrick Gauthier (mini-Moog) (all ex members of Heldon and/or Magma); Jerome Schmidt (electronics), whom Pinhas has recorded and toured extensively with for 2 decades; and his son Duncan Pinhas (electronics), who also helped mix the album with Laurent Peyron and Francis Gernet. The album's artwork, by Yann Legendre and Joy Burke, features intricate, back-and-white cartoon-like drawings, with images hidden inside larger forms. The 6 lengthy tracks on Metal/Crystal features some of Pinhas' most melodic guitar riffs in recent years, as well as his 'noisiest' sonic abstractions ever. Forged from sonic mayhem during a period of human turmoil, Metal/Crystal is the most recent sonic diamond to emerge from Pinhas' astonishingly creative and relentless river of electro-acoustic sound.
RICHARD PINHAS
"Richard Pinhas is still a force in world music today…his music has the emotive depth that most other electronauts hardly begin to grapple with. Add to this its other attributes: alien atmospheres, futuristic imagery, feelings of the mystery of technology, precise clinical production, belief in creative and political revolution, an obscure intellectual base and references to science fiction…then there is a musical force that has little or no rival." – Audion
"Richard Pinhas,…the astonishingly talented French pioneer…it's no exaggeration to state he's managed to cross the philosophies of J.G Ballard and Jean Giraud with the guitar sound of Robert Fripp, and thereby arrived at a cosmos-shattering glimps into the infinite." – The Sound Projector
MERZBOW
"Think of those artists who overpowered the grind of their eras: Bach, Wagner, Miles Davis, The Beatles -- all of these people were consistently displaced of their time by the striking originality of their work, and yet were quintessentially "then". This is rare, indeed, and there is a case for including Masami Akita (a.k.a. Merzbow) in such a group. On the one hand, he is merely the brightest fire in an eclectic, almost anarchic Japanese music scene. On the other, Merzbow's music shatters scenes and precedents. Masami Akita is his own context, and listeners enter that world at their own risk." – Pitchfork
WOLF EYES
"If Deleuze had made it past '95, he might have written about [Wolf Eyes CD]. Machine & Man as inextricably bound; one can't "have"/experience one without the other. Wolf Eyes, the moniker alone, connotes the hissing…electronics...
…Wolf Eyes' aesthetic is simple; they want to melt your motherfucking head.
Man Machine? Maybe. There's not much room reserved for humanity… Wolf Eyes' ecce homo is…in reverse; instead of man becoming machine, machine becomes man. …with these guys, sound is enslaved; there's no submission to the machine. " – Dusted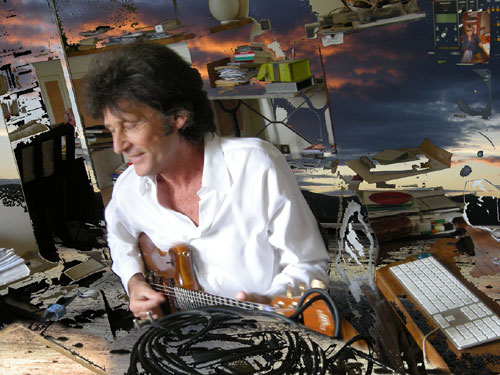 Richard Pinhas Biography:
Richard Pinhas is recognized as one of France's major experimental musicians. A composer, guitarist and electronics innovator, he is a key figure in the international development of electronic rock music. During the 1970s, his stature in France was analogous to Tangerine Dream's in Germany: the father figure of an entire musical movement. His band Heldon fused electronics, "diabolical guitar work" and rock to create a pioneering, aggressive music that was a precursor to the industrial music and techno to come. Pinhas released 7 groundbreaking, critically-acclaimed albums with Heldon from 1974-78, in addition to 5 solo lps from 1976-82. All of these Pinhas and Heldon recordings are reissued on Cuneiform, which has worked with Pinhas since 1991. Heldon's music remains vital and unsurpassed today, evident in its worldwide revival among a younger generation. New electronic and digital artists and DJs are emulating Pinhas' 70s work and incorporating it into their own. Heldon tracks have been sampled in recent years by UNKLE (Never, Never, Land, Island, 2003) and legendary electronic artist Bill Laswell (for a CD with Peter Namlook) and have been included in a DJ compilation by Four Tet (DJ-Kicks, !K7, 2006).
Pinhas' music is unique in rock's canon due to its multiple levels of meaning, cool abstraction, and intellectual depth; it intertwines philosophical, literary/science fiction and musical theories at its core. This is reflected by Pinhas' academic training; he received a BA in guitar, and a PhD in philosophy from the Sorbonne, studying under renowned philosopher Gilles Deleuze, who became his mentor and lifelong friend. Pinhas' 1972 release of "Le Voyageur," featuring Deleuze's spoken-word reading of Nietzsche, was – on multiple levels – a radical event. During the 1980s, Pinhas took a respite from music to work on a book about Deleuze, Nietzsche and Music (Les Larmes de Nietzsche: Deleuze et La Musique, Flammarion: 2001), and later co-edited a book on Deleuze with André Bernold, called Deleuze épars (Hermann: 2005). Deleuze died from suicide in 1995. Pinhas has participated in numerous Deleuze conferences in recent years, either as a speaker and/or musician. Besides his current music activities, Pinhas runs a website devoted to the late philosopher's lectures, www.webdeleuze.com.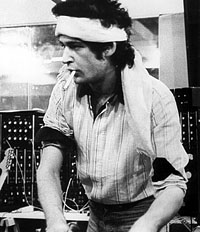 During the 1990s, Pinhas re-emerged on the international avant-garde music scene with a strong series of projects that included solo albums as well as various collaborations with other musicians (Scanner, Pascal Comelade, John Livengood, Peter Frohmader). Notably, he began working with the American label Cuneiform to both reissue his '70s music and to release his new solo works, beginning with 1992's DWW (Cuneiform). Pinhas began experimenting with tape loops and infinite delays to develop a system of electronic processing that he called "Metatronics" or "Loop Metatronic System", expanding on Robert Fripp's "Frippertronics". Simultaneously, he began an ongoing performance and recording collaboration with laptop artist, writer, and literary editor Jerome Schmidt. In 1998, Pinhas formed Schizotrope (with Schmidt, cyber-punk author Maurice Dantec, and sci-fi writer Norman Spinrad), which toured internationally and released 3 CDs, including a 2002 release on Cuneiform called The Life and Death of Marie Zorn.
At the turn of the century, Pinhas began releasing a series of CDs based on his Metatronic guitar and electronic processing systems. The first of these was 1999's De L'Un Et Du Multiple (Spalax); it was followed by a series of solo CDs on Cuneiform that critics praised as some of the best work of Pinhas' entire career. Cuneiform's 2002 release, Event and Repetition was followed by 2004's Tranzition, which featured Pinhas adding drummer Antoine Paganotti of Magma to his core working unit. The hip webzine Splendid noted:
"…on Tranzition, Pinhas proves that he is still active, and vital to the future of electronic music. …I only hope that the current crop of electronic musicians are listening to this. As artists like Moby have shown, the movement benefits creatively and commercially when the electronics are secondary to the emotion. On this recording, Pinhas revels in yet another method of achieving this balance, and musicians and fans alike will do well to pay attention."
In 2006, he released a monumental new double-CD solo work on Cuneiform, "a concept album around the notion of 'unification' (Tikkun)" called Metatron ("the Angel in the face of the Kabbalah Zohar"), which was one of the most ambitious projects of his entire career. Containing over two hours of music and a video of his 2004 USA tour shot by Alain Bellaiche, Metatron featured Pinhas augmenting his palette (guitar & electronics/"metatronic" process) with Schmidt and Paganotti's contributions and numerous other guest musicians (and spoken word tapes by several deceased friends). Resoundingly acclaimed as "epic", "masterful", "majestic", "sublime" and "excellent" by critics worldwide, Metatron received top ratings (5/5; 4/4; 9/10) and was called "the pinnacle of the former Heldon leader's career" [Sea of Tranquility]. Simultaneously with Metatron's worldwide release, the label Captain Trip released, in Japan, two limited-edition boxed CD sets of Pinhas' early work (licensed from Cuneiform): one featuring Heldon's music and the other, Pinhas' 1970s solo works. The glossy Japanese magazine Euro-Rock Press (v. 32) published a lengthy feature article on Pinhas, further raising his profile in Japan. To promote the release of Metatron and these boxed sets, Pinhas toured Japan for the first time in late November/early December 2006 with Schmidt and Paganotti (who form his ongoing Richard Pinhas Trio), playing 6 shows in 4 Japanese cities.
In 2007, after completing an extensive tour schedule in both North America (his first-ever West Coast tour, the Montreal Jazz Fest and other East Coast dates) and in Europe (performing at Italy's Crisalide festival and elsewhere), Pinhas was invited back to Japan to perform with Schmidt at "Deleuze Analogique," a festival sponsored by the French Embassy in Tokyo. On October 21st, the day after his festival performance, Pinhas played his first concert with Merzbow at Mixrooffice, a club in Shibuya. Mutually impressed with their initial concert and longtime admirers of each other's music, Pinhas and Merzbow booked two days in a studio for the end of Pinhas' tour. The studio sessions resulted in Cuneiform's 2008 double-CD Richard Pinhas & Merzbow release, Keio Line.
When released in 2008, Keio Line was greeted with an avalanche of acclaim from critics and fans of both musicians, who agreed that Pinhas and Merzbow's collaboration "brought out something in the best of both"[bleep43.com]. The Wire noted that Keio Line "highlights how thoughtful a musician Akita really is beneath all the sound and fury." All About Jazz called it "an album of ambient soundscapes that prove noise can indeed be beautiful…musical and profound" and commented that "Pinhas' …harmonically static but often still melody-driven guitar layers…still sound like guitars, albeit heavily processed …a more guitar-centric approach as opposed to Fripp's Soundscapes." Summarizing Keio Line's impact in both men's oeuvre, the All Music Guide said that:
"this is not remotely a punishing exercise in endurance, but listening experience unlike anything either man has recorded before. …Keio Line is one of the most engaging electronic records issued in 2008, and one of the most satisfying albums released by either man. One can only hope that Pinhas continues his resurgence to the public scene, and Akita uses collaborations like this…more in his own music in the future. 4.5/5 stars" – Thom Jurek, All Music Guide
Keio Line was Pinhas' first recorded venture with denizens of noise scene. All About Jazz noted that as "an album that signals the beginning of a new musical relationship, it's a powerful harbinger of even greater things to come".
Richard Pinhas will perform with Merzbow on September 24, 2010 at the 10th Sonic Circuits Festival, Washington, D.C.'s premier festival of experimental music. The performance, to be held at the French Embassy's La Maison Française, will be their first-ever duo concert in the USA; previously, Pinhas and Merzbow performed together in Paris (2008) and Japan.
Pinhas' touring schedule has continued to accelerate each year since the 2000's began. He frequently performs at festivals of experimental, electronic, and alternative music worldwide, in duo or other groupings (often with Schmidt, Paganotti and/or V.J. Milosh), in addition to appearing at Deleuze events. In the past three years alone, Pinhas has performed in dozens of countries – including Belgium, France, Germany, The Netherlands, Italy, Sweden, Poland, Slovenia, Japan, Canada, the USA, Turkey, and many more– at festivals and/or venues as diverse as the Montreal Jazz Fest (2007), Berlin's Pfefferberg Concert Hall (Germany 2008), Sajeta Festival (Slovenia 2010), and ISI Festival (Montpellier, France 2010). In addition, Pinhas has appeared at numerous recent Deleuze conferences: he lectured at 2008's First International Deleuze Studies Conference in Cardiff, Wales and performed music at 2010's Resonance(s):A Deleuze and Guattari Conference in Istanbul, Turkey. In October 2010, Pinhas will lecture on music at the Jan Eyck Academy in Maastricht, Holland. Also in October, Pinhas will perform his music with Jerome Schmidt and VJ Milosh at the Pop Philosophie Festival in Marseille, France.
***************************************************
SELECTED PAST WORKS:

LISTEN TO AN EXCERPT:


Tokyo Electric Guerilla

When two of the best-known figures in electronic rock music today – France's Richard Pinhas and Japan's Merzbow – joined their formidable sonic forces in Tokyo "in a strange studio at the end of the metro Keio Line", their combined sonic chemistry proved to be magic. With Pinhas on guitar and electronics/looping, and Merzbow on electronics and noise, the duo spent two days creating recordings that were later mixed in Paris under Pinhas' supervision during "a fabulous month at the end of 2007, in a dreamland space between Tokyo and Paris". The result of their collaboration is released here, by Cuneiform, as the double-CD Keio Line – the first-ever Pinhas/Merzbow recording. Containing six tracks of ambient soundscapes captured on two discs, Keio Line blurs the lines between electronic and electric, virtual and real, music and noise, and dreams and consciousness. The music is pure sonic alchemy: violent and soothing, hypnotic and noisy, trance-inducing and seductive. Recording "everything fully LIVE, at the extremities of our living forces and pulsations", and then mixing and remixing that embryonic material in studios, Pinhas and Merzbow create a technologically sophisticated electronic music infused with organic power, raw energy and human emotion, a 21st century music that melds man and machine.
WHAT PEOPLE HAVE BEEN SAYING:

""Tokyo Electric Guerilla," the opening track…proves that this is not remotely a punishing exercise in endurance, but a listening experience unlike anything either man has recorded before. Waves of guitar lines and controlled feedback come from the ether, from a well of dissonance to become harmonic constructs that Akita simply builds up with waves of airplane roars; collapsing buildings of sonic freak-out held in check by the guitars. This doesn't mean all is melodic, however, just that all is listenable. Check the final track…"Fuck the Power (And Fuck Global Players)," where power chords, harmonically layered and stacked, push directly into Merzbow's power electronics. … This is the sound of rebellion, of chaos, and trashed beauty all rolled into one as a new genesis, forming a new aesthetic from the ruins. Keio Line is one of the most engaging electronic records issued in 2008, and one of the most satisfying albums released by either man. One can only hope that Pinhas continues his resurgence to the public scene, and Akita uses collaborations like this…and musical textures and dynamics more in his own music in the future. [4.5 stars out of 5]"
– Thom Jurek, All Music Guide, www.allmusic.com

"…this is a highly compelling and rewarding set with both parties sonic voice melding equal to create something very distinctive and wonderfully in it's own right."
– Roger Batty, Judas Kiss

"… It's aggressively psychedelic, intensely abstract, and fundamentally exhausting; it's audaciously grand and monolithically self-regarding… It's all of these things because it works, at times brilliantly; in hands of lesser artists, this would be a complete mess. Fans of feedback and roar tempered with trembling beauty, check this out."
– Lucas Kane, The Silent Ballet, www.thesilentballet.com

"Merzbow's collaboration with French pioneer Richard Pinhas features some of his best music and gleefully amplifies the psychedelic tendencies of both composers.
… The interaction…breathtaking… By providing an extra layer of intrigue to the familiar and freeform aesthetic of noise, Pinhas and Merzbow have crafted a shining highlight in Merzbow's ever-growing catalog. …simply put, one of my favorite Merzbow-related records."
– Luke Schleicher, Laughter, laughtrack.wordpress.com

"…experimental guitarist Richard Pinhas shifts direction slightly with Keio Line… an album of ambient soundscapes that prove noise can indeed be beautiful, and that it's possible to dispense with conventional constructs of rhythm, melody and harmony yet still create something both musical and profound.
… Hypnotic, lush, and at times dark and menacing but elsewhere soothing and tranquil… an album that signals the beginning of a new musical relationship, it's a powerful harbinger of even greater things to come."
– John Kelman, All About Jazz, October 13, 2008, www.allaboutjazz.com

"…two titans of renegade electronic imperialism battling it out for world domination. …
… What is most telling about this collaboration is that neither musician's brave noise cancels each other out. On the contrary, Pinhas' scintillating guitar scree, a broadband conflagration of Frippizoid menace and white-hot transformer-tronix, is readily discernible even when Merzbow coats his partner's sounds in a heavy latex of fuzz, fug, and digital detritus. … Bottom line is that two of the most innovative electronic composers on the planet are a lot more simpatico than one might think; theirs is a merge of sensibilities that blazes new frontiers built from a common m.o. spending decades orchestrating chaos, mayhem, and power.
Disc one's "Tokyo Electric Guerilla" sets the tone and never lets up. … It's an electrifying experience that never degenerates into a formless mass or distorted showboating. … Disc Two continues the Heldon/Merzbow mindmeld: "Chaos Line" knocks holes in the very space-time continuum… The result is nothing less than jaw-dropping tour de force made real by two of electronica's finest metal machine mavericks."
– Darren Bergstein, The Squid's Ear, January 21 2009, www.squidsear.com

"On these discs you'll find a slightly more mellow approach by the Japanese noise guru, while Pinhas…thoughtfully weaves his textures. Akita taps into the more ambient aspects of his own work, adding cycles of rattles, pulses, thumps and rumblings upon the guitar sounds but never crushing them under a load of really scorching white noise. Occasionally…it even gets slightly dreamy romantic. …
… titles like Tokyo Electric Guerilla and Merzdon/Heldow Kills Animal Killers suggest an uneasy listen, a sandblast for the ears but luckily it's more listenable… the joint effort of these two giants is a great success…"
– Martijn Busink, Musique Machine, www.musiquemachine.com

"…Godfather of Japanese noise Merzbow knows better than most how to keep the non-structured sound train on track for extended improvs, and on Keio Line, he mines his three decades of experience to create constellations of sonic particles, modulated by undercurrents of pulsing thumps, strangulated shifts of texture and bliss-inducing drones. Guitarist Pinhas' contributions are…at home within the ebb-and-flow of sound clouds. Organ-ish chords menace with monster movie sombreness and build to impenetrable viscous consistency… Need to trance out? Transfer to the Keio Line."
– Glen Hall, Exclaim!, March 2009

"… A disciple of the loop, Pinhas has never made a secret of his admiration for Robert Fripp's work, and much of his contribution here references the King Crimson guitarist's early 80s solo output…but with an astringent edge that Fripp himself has mostly lost in his own soundscape material. Merzbow is at his most restrained… When this music…gathers density and volume, the effect is more ecstatic than harrowing, possessing an epic majesty that one might not immediately associate with Merzbow, but highlights how thoughtful a musician Akita really is beneath all the sound and fury."
– Keith Moliné, The Wire, #299, January 2009

"… Its spiritual proximity to travel somewhat exonerates it from requiring a narrative structure… The musicians…played their material live…perhaps improvising in accordance with the electricity that shot through them… There's certainly an audible give-and-take here, as the music oscillates between Pinhas's howling electric guitar and Merzbow's suctioning, crumbling sounds over extended stretches of time. It's like staring out of a train window, watching the scenery transform…"
– Mike Newmark, PopMatters, March 17, 2009, www.popmatters.com
Metatron, Pinhas' newest release, is one of the most ambitious and significant projects of his career. It contains 2 CDs containing more than 2 hours of music composed by Pinhas, and a video (on CD 1, viewable in QuickTime) shot by Alain Bellaiche while on Pinhas' 2004 North American tour. Containing a total of 12 musical tracks, the double CD includes 2 tracks that Pinhas composed with Schmidt, and one with Dantec. Recorded over a 7 month period, Metatron reveals Pinhas using a broader range of instrumentation – including acoustic – than he's used on other solo projects of the past decade. Besides Pinhas (guitar, electronics & metratonic process), Metatron includes instrumental contributions by Didier Batard ('splendid bass'), Patrick Gauthier (minimoog), Chuck Oken Jr. (of Djam Karet, on synth), Antoine Paganotti (of Magma, on drums), Alain Renaud (lead guitar), Jérome Schmidt (laptop and loops), and Philippe Simon (violin), and spoken word contributions by William S. Burroughs, Maurice Dantec, Philip K. Dick, and others – including Bots!! When asked how Metraton compares to his other recent works, Pinhas said:
"The guitar leads everything, but not as in TRANZITION, it is not the skeleton of each track, just an important instrument. …I wanted to surround the guitar with other instruments, that is why I have many friends playing on this album. Also, another point is the emergence of "themes" or kinds of "melodies" in some tracks on #1. The "tronics" process is very low in comparison to the preceding CDs; now the compositions and the general sound are of the most importance. After TRANZITION, METATRON is another step towards a kind of music that exists, at the moment, only in my imagination, but which will be the next step in my process of creation."

Metatron is a landmark work in Pinhas' career, an artistic tour-de-force in which music, meaning, word, sound and process find full integration, or unity. Pinhas calls Metatron "a concept album around the notion of 'unification' (Tikkun)." He explains: "METATRON is the Angel in the face of the Kabbalah Zohar, but I use this name – in the sense that it has eternally existed – as 'a big distribution of energy and intensities.'" While the Zohar is the key book in Kabbalah, Jewish mysticism, Pinhas denies religious allusions, stating: "That doesn't mean that I believe in something, just that it is an 'energy process' that can be made either by words (philosophy, novels for examples) or by sounds (which is what I try to do in my music). That is why there are variations…on a single theme…"

Like all of Pinhas' works, Metatron resonates on many levels, musically and conceptually. The figure of Metatron also appears in cyber novels by Dantec and Thomas Pynchon, in videogames and in numerous Japanese anime and manga series.
WHAT PEOPLE HAVE BEEN SAYING:

"…Over the course of thirty plus years Pinhas has continued to explore the boundaries of Rock, Electronica Ambient and Experimental music, incorporating spoken word, computer controlled visuals and themes from literature/science fiction in an impressive body of work which never fails to intrigue, challenge and captivate his audience.
The heart of the album is the three part monster Tikkun… Built largely on a terrific drum performance by ex-Magma drummer Antoine Paganotti, this mesmerising, enthralling sonic tapestry of guitar loops and electronic effects, shimmering and undulating, gradually growing and morphing as it wends its leisurely way, will transport you to a magically fresh and strange audio landscape. I could lose myself for weeks in music like this. …
This mammoth double disc set, containing a daunting 2 hours 10 minutes worth of material nevertheless comes highly recommended to fans of Ambient Electronica and all adventurous listeners …"
– Dave Sissons, Dutch Progressive Rock Page, www.dprp.net

"… any listener will have to be impressed with the sheer physical presence of these orchestrally-deep episodes. They begin with simple scratches across the strings, bowed intonations or stroked bass coils and become continental landmass-big in scale. …
…intensely worthwhile for its adherence to extending an existing form and its lovely addiction to sheer gigantism."
– K. Leimer, E/I Magazine, Installment 4 / April 2007, www.ei-mag.com

"… It is a wonderful fusion of progressive and krautrock styles, creating dense walls of sound… Metatron is excellent."
– Phil Derby, Electroambient Space, July 2007, www.electroambientspace.com
"…"Metatron" progresses into a moving, sweeping epic that often touches the same sublime emotions as the text upon which it is based. This may be remembered as one of Pinhas' most sustained, majestic work. 9/10"
– Mike Wood, Foxy Digitalis, Dec. 11, 2006, www.digitalisindustries.com/foxyd

"The latest release from French electronic/rock pioneer Pinhas is a two-disc set that is an incredible crescendo of the form. Far too often, electronic music is just…samples mixed together in a laptop, but Pinhas isn't that guy. His music is a symphony that yes, does use some samples, but it also has the regular rock combo of guitar, bass and drums and then they pull out the violin…There's a strong sense of improvised music in Pinhas' sound… A symphonic sound with an improvised rock feel by way of an iBook, now that's a recipe for success. Score 4/5 stars."
– Adam A. Donaldson, Lucid Forge, www.lucidforge.com

"... The wealth of ideas is as nonstop as the music, making this a sublime and invigorating exploration of our existence, in both the physical and the spiritual domains. (9/10)"
– Avi Shaked, Maelstrom, Issue 60, www.maelstrom.nu

"Richard Pinhas calls his variant on the guitar and loops methodology pioneered by Robert Fripp "metatronics". … He's woven it together with fluid guitar leads, stabbing mini-moog incursions, strident and thoroughly human drumming, sequenced rhythms, and the sounds of speech. This lends variety to what would otherwise be a rather overwhelming record; it clocks over two hours and only one of its twelve audio tracks, most of which take their name from Jewish mysticism, has a running time of less than seven minutes. Some of them…swirl like some great whirlpool, others flow like streams of headlights viewed from a distance, but all of them have a flow. The length…makes the album hard to take in at first… But it repays time spent and multiple spins by unveiling a continuous stream of new aspects."
– Bill Meyer, Signal to Noise, #45, Spring 2007

"…this newest, colossal, offering by electronics mastermind Richard Pinhas may well turn out to be the pinnacle of the former Heldon leader's career. … Pinhas' new opus bestows a shamelessly epic quality with titles like "Aleph Number I" (which sports a splendid Minimoog solo courtesy of Gauthier), "The Ari," the title track, and the Tikkun trilogy… thus are the chalk lines between e-prog and spatial-ambient styles gradually distilled into a refined elixir. …
… This encyclopedic project is as resolute and comprehensive as one may find in terms of the man's accomplishments. The sense of grandeur is paralleled by one of fulfillment. 4 stars."
– Elias Granillo, Sea of Tranquility, April 5, 2007, www.seaoftranquility.org

"… These compositions vary, from soundscapes that strive to produce a dreamy effect to more structured pieces that utilize obscure conditions to accomplish undulating songs of astral beauty. Crafting the auspicious concept of "Metatron" (who is the angel employed by God to communicate with humanity), Pinhas strives to bridge mankind and heaven with music… Bliss runs tangential with blinding fury, tempered by a determination to mesmerize and captivate. …"
– Matt Howarth, Sonic Curiosity, www.soniccuriosity.com
"The music has been described as a dense river or wall of sound, and often mixes the spacey with the industrial/noise genre. …I tried to get into Pinhas' wavelength but found his Steve Reich-type intense minimalism a bit too strong for my taste. However, thorough ambient/electronica fans may find the boundaries of sound explored by Pinhas well worth visiting."
– John Henry, Audiophile Audition, August 01, 2007, www.audaud.com

"…this set shows itself to be one of the most far-reaching and fully realised points in Pinhas' fertile, thirty year plus career."
– Steve Pescott, Terrascope Online, March 2007, www.terrascope.co.uk

"Metatron is a wonderfully hypnotic album in the tradition of prog- and krautrock, still in tune with the times and at best above them. Using the powers of repetition in full effect, not unlike prayer. As an extra bonus there's a video included on disc one… Kudos[Rating] : 5/5"
– Martijn Busink, Musique Machine, April 2, 2007, www.musiquemachine.com

"Pinhas specializes in drones and ripples, with results that sometimes resemble early Philip Glass. Yet the guitarist often hitches his cyclical melodies to a forward-moving beat.
… the most successful compositions are the ones that mainly spin and sway. Particularly insinuating is "Shaddai Blues," whose fusion of propulsion and locomotion suggests D.C. electro-chug duo Chessie."
– Mark Jenkins, The Washington Post, July 67, 2007

"Richard Pinhas was fiddling about with electronic music long before it was fashionable, and his experience shows on Metatron, a double-CD set filled to the brim with captivating atmospherics. Vocal samples, a smattering of traditional instruments and diverse synthesized tones and washes combine to create a mysterious yet wholly tangible world of sound."
–Michael Roberts, Westword, Aug. 23, 2007, www.westword.com

"… Though primarily remembered for his uncompromising work with industrial rock pioneers Heldon, Pinhas' solo recordings are vital expressions of his own personal commitment to the intersection of rock with philosophy, science fiction, technology and revolutionary politics.
… Metatron…reveals Pinhas' music as an ever-growing process of accumulation and consolidation and displays an intellect never content to simply repeat past successes. … The electronic guerilla marches on."
– Charles Van de Kree, Aural Innovations, January 2007, #35

"... Metatron is his most fully realized solo album to date. …this music constantly stretches the imagination and challenges the boundaries of convention."
– John Kelman, All About Jazz, January 02, 2007, www.allaboutjazz.com
THANK YOU FOR SUPPORTING ADVENTUROUS MUSIC!
If you have received this email in error and want to be removed from Cuneiform's email news list, please ask me [Joyce] to 'PLEASE REMOVE"
Richard Pinhas:

Official Website

Myspace

Facebook
------------

Cuneiform Records is honored to have released and/or reissued the complete Richard Pinhas solo and Heldon catalogs. For more information on any of these titles, click on any cover below:

CUNEIFORM
RECORDS:

Official Website

MySpace

Waysidemusic.com
(our web store)

Twitter

Facebook