Czech Republic Legends
- UZ JSME DOMA -
are on tour NOW in the USA and Canada!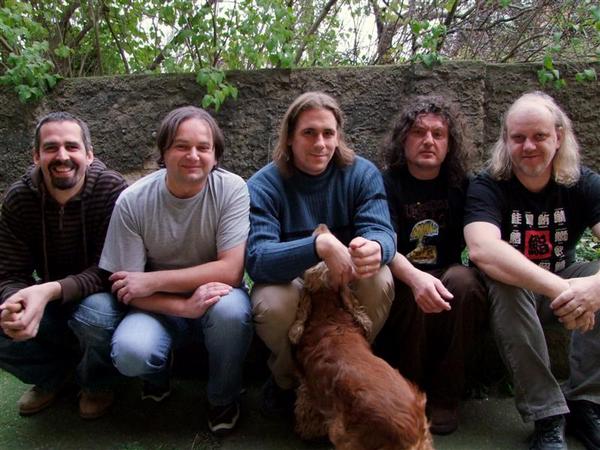 The band is touring in support of their latest album:
CAVES / JESKYNE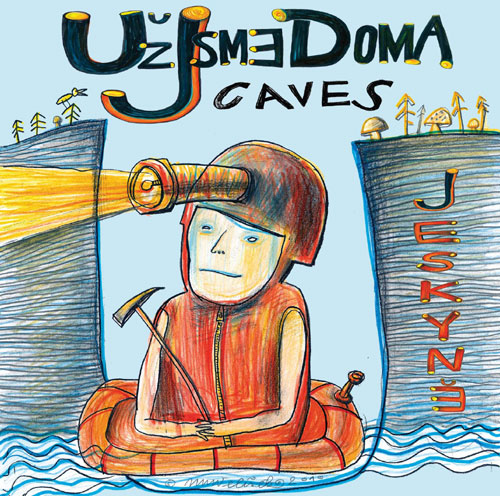 [ LISTEN:

Droplet / Kapka ]
Which comes out TODAY on Cuneiform Records!

---
"[Uzˇ Jsme Doma] occupy a paradoxical territory between infectious...giddiness and a uniquely strident, angst ridded avant-progressive urgency." – Alternative Press
"an amazing Czech quintet…that rattled like a combination of Hot Rats-aphonic Zappa and John Zorn's hyperjazz SWAT team, Naked City" – Rolling Stone
"...explosive and powerful..." – The New Yorker
Uzˇ Jsme Doma is a living, fire-breathing alt-rock rock legend: one of "the two great Bastions of the Czech alternative scene," said the Prague Post, which ranked them in importance beside the Plastic People of the Universe. In 1989, when the Velvet Revolution ended Czechoslovakia's communist rule, Už Jsme Doma burst like a fireball from unlocked doors and began taking siege of every public stage worldwide. Since then, the band has blazed across multiple continents to perform literally thousands of concerts (they will celebrate playing their 2000th concert in March 2011), and played 50 to 60 shows annually for fans back home. To these audiences, Už Jsme Doma's music – rooted in punk's DIY ethic and driven by progressive and avant-garde musics' post-modern scavenger aesthetic – was the symbol of artistic freedom: the freedom to create without boundaries or restrictions. For 25 years, the band's music has ignored genre walls, absorbing varied influences from punk rock (the Sex Pistols, the Clash, the Damned), from avant-garde and avant-progressive bands (the Residents, Pere Ubu, Chrome, Fred Frith, Henry Cow and the Rock in Opposition movement), and even from folk music of its native land. It has also transcended artistic media. The band's leader Miroslav Wanek, who is also its composer, lyricist, and lead vocalist, maintains that Už Jsme Doma's music is "three parts: music, pictures and lyrics," and that artist Martin Velisek, who designs all band artwork, is a full band member whose "instruments" are brushes and paints. This multi-media emphasis allies the Czech band with the Residents and Sleepytime Guerilla Museum, two bands whose members have collaborated with Už Jsme Doma in the past. For its newest project, Caves / Jeskyneˇ, Už Jsme Doma collaborated for the first time with the American label Cuneiform to release its 7th album in North America and Western Europe. The CD is accompanied by a 12-page booklet featuring Velisek's artwork and English translations of Wanek's lyrics. The album's 11 songs create a potent and improbable mix of avant-punk's power, aggression, and urgency, and progressive rock's compositional complexity and thematic integrity. In Caves, Už Jsme Doma mines a motherload of rock music, extracts fragments of gems from both East and West, and forges the fertile ore into its own unique sound. Forged in Prague amidst that capital city's 21st C. renassiance, from choice elements mined locally and in the West, Už Jsme Doma's dynamic and confident new music heralds the dawn of New Europe as it emerges from the shadows to its west.

Released in the Czech Republic by Indies in May 2010, Caves / Jeskyneˇ has been licensed to Cuneiform for Western Europe and North America. Caves marks the first Už Jsme Doma release made available in North America since 2007, when Skoda re-released the band's Cod Liver Oil from 2003.
---
UJD 2010 USA / CANADA TOUR DATES!

September 23, 2010
Milford, CT, USA
Daniel Street Club
21 Daniel Street
Milford, CT
September 24, 2010
Middletown, CT, USA
Wesleyan University

September 25, 2010
Providence, RI, USA
Building 16
95 Empire Street
Providence, RI
September 26, 2010
Montreal, Quebec, Canada
L'esco
Montreal, Quebec
Canada
September 28, 2010
Ottawa, Ontario, Canada
Zaphod Beeblebox
27 York St.
Ottawa, Ontario
Canada
September 29, 2010
Toronto, Ontario, Canada
Sneaky Dee's
431 College St.
Toronto, Ontario
Canada
September 30, 2010
Rochester, NY, USA
Bug Jar
219 Monroe Avenue
Rochester, NY
October 1, 2010
Brooklyn, NY, USA
Rock Shop
249 4th Avenue
Brooklyn, NY
(w/Zuby Nehty)
October 2, 2010
New York City, NY, USA
12th Annual Czech Street Festival
83rd Street
(between Madison & Park Ave.)
NYC, NY
12-7 pm (with Zuby Nehty) FREE!!!
October 5, 2010
Philadelphia, PA, USA
M Room
15 West Girard Avenue
Philadelphia, PA
(w/Zuby Nehty)
October 6, 2010
Washington, DC, USA
Black Cat
1811 14th St. NW
Washington, DC
(w/Zuby Nehty)
October 7, 2010
Pittsburgh, PA, USA
Garfield Artworks
4931 Penn Ave
Pittsburgh, PA
October 8, 2010
Cleveland, OH, USA
Now That's Class
11213 Detroit Avenue
Cleveland, OH
October 9, 2010
Baltimore, MD, USA
Orion Sound Studios
2903 Whittington Ave
Baltimore, MD
For show updates, please visit:
www.cuneiformrecords.com/tours.html

---

****************************************************
Don't miss this rare opportunity to see Uz Jsme Doma perform live in North America-or your chance to interview them in-person.

To request an in-person, phone or email INTERVIEW with the band, please contact Joyce at Cuneiform: joyce@cuneiformrecords.com.
****************************************************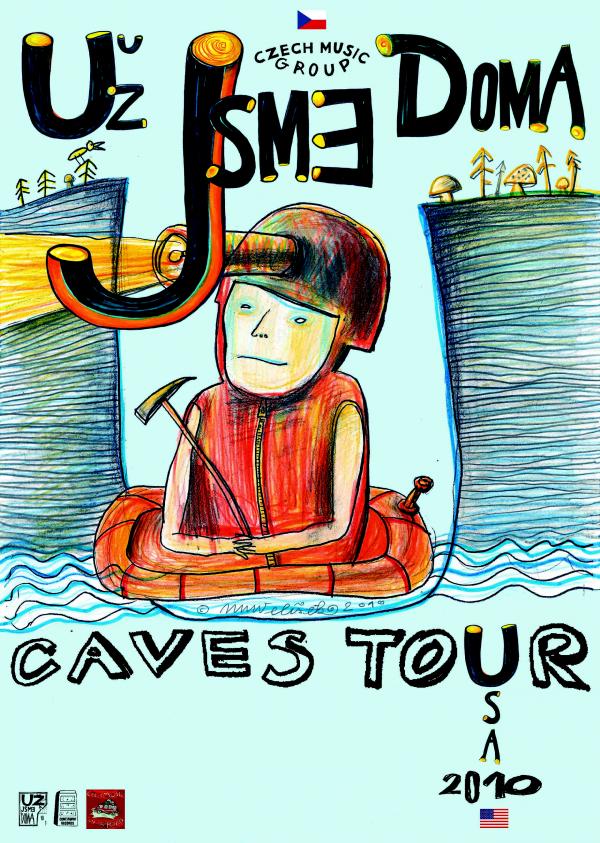 THANK YOU FOR SUPPORTING ADVENTUROUS MUSIC!