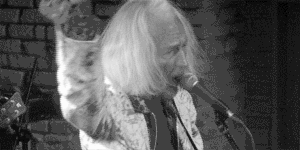 Daevid Allen - Vocals
Josh Pollock - Guitars, Vocals, Megaphone, Xylophone, Piano, Percussion, Toys
Michael Clare - Bass
Warren Huegel - Drums, Percussion

University of Errors is led by guitarist, vocalist, and pataphysical icon Daevid Allen. Daevid was one of the founding members of The Soft Machine (and later the founder of Gong), but he left the Softs in August, 1967, and there are only a handful of recordings and demos of his tenure with the band. Allen launched his US-based band, University of Errors, over thirty years, numerous musical escapades and multiple continents later.
Jet Propelled Photographs is University of Error's 4th release and their first recording with Cuneiform Records. It is a remake of Soft Machine's first music: their repertoire from the days when Allen was in, and recorded with, the band whose existence he sparked. On Jet Propelled Photographs, University of Errors revives, re-informs, and reinvents Soft Machine's psychedelic rock and pop of the era, kicking it into the 21st century and resulting in a sound that is entirely new!

"Thanks for the University of Errors. Great BAND!...lovely record." - Robert Wyatt
"Just got the Jet Propelled Photographs. I like it. Good energetic versions of the songs and Daevid is singing well." - Hugh Hopper