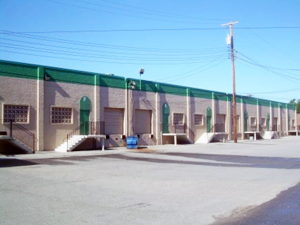 Cuneiform Records is proud to host the Rock Day portion of Cuneifest at
Orion Sound Studios
, which is located at 2093 Whittington Ave, Suite C in Baltimore, is legendary worldwide as the epicenter for progressive rock music in the USA. Described as "where the post-rock world meets post-industrial Baltimore"[
BaltimoreBrew.com
], Orion occupies a warehouse complex in an industrial landscape, outside the city's urban core. Orion Sound Studios contains a main performance space (Suite C), as well as rehearsal rooms and recording studios, run by sound engineer/producer/owner Mike Potter. It is reknowned for its Progressive Rock Showcase, which since the 1990s has presented performances by some of the world's top progressive and post-rock musicians in Orion's intimate performance space. Among the hundreds of national and international musicians who have performed at Orion, are such notable acts as Sleepy Time Gorilla Museum, Bruford Levin Upper Extremities, the California Guitar Trio, Present (Belgium), Radio Massacre International (UK), Deus Ex Machina (Italy), bassist Michael Manring keyboardist David Sancious, guitarist Mike Kenneally, Hugh Hopper (UK; in Bone), and many many more. Orion Sound Studios is the subject of the 2010 documentary film on progressive rock music called "Romantic Warriors – A Progressive Music Saga."
What the press has said about Orion:
"It looks likes an ordinary truck terminal on a city backstreet off Washington Boulevard in Morrell Park, but…they're moving drums and amplifiers. Welcome to Orion Sound Studios, Baltimore's undisputed progressive rock home, international prog destination and symbol of the post-industrial city…Orion Studios has hosted many of prog's greatest international bands. Some of Orion's concerts have encompassed multiple continents, such as a legendary show with Italy's Deus ex Machina, Japan's Ars Nova and New Jersey's Mastermind. Some artists know they could play bigger and more lucrative venues, but crave Orion's intimacy, reverential audience and the immaculate 24-track recordings…."
–Gerald Neily, Baltimore Brew
View Larger Map
There is abundant of free parking in the area around Orion Sound Studios. For directions to Orion click
here
.
There will be food for sale at Orion Sound Studios for Cuneifest, on Saturday Nov. 19th. Food for lunch and dinner will be available at a reasonable charge in Orion's Studio A, and will be supplied by Italiano's Restaurant.
If you go outside Orion for food, there are a limited number of restaurants nearby; see the list below.
Alcohol is BYOB.
Please do NOT Bring Your Own Chair to Orion. For optimum audience seating at Cuneifest, chairs will be provided for everyone with a ticket.
Cofee Shop
Dunkin Donuts
Address:
2718 Washington Blvd, Baltimore, MD 21230
Phone Number:
(410) 646-5328
Hours:
Monday-Sunday 24 Hours
Grocery Store
Aldi Grocery Store
Address:
3140 Washington Boulevard, Baltimore, MD 21230
Phone Number:
(630) 879-8100
Hours:
Saturday 9 AM – 8 PM
Monday-Friday 9 AM – 8 PM
Sunday 10 AM – 6 PM
Beer, Wine & Liquor Store
Please note that, in the state of Maryland, you must be age 21 or older to purchase alcohol from a store, or to consume alcohol in restaurants or music venues. It is illegal to buy alcohol for anyone under 21.
Southwest Discount Liquors
Address:
3212 Washington Boulevard, Baltimore, MD 21230
Phone Number:
(410) 646-4616
Hours:
Saturday 9:00 AM – 8:00 PM
Monday-Thursday 9:00 AM – 8:00 PM
Friday 7:00 AM – 9:00 PM
Restaurants
Polock Johnny's
Address:
3212 Washington Blvd, Baltimore, MD 21230
Phone Number:
(410) 644-5997
Hours:
Saturday 7:00 AM – 6: 00 PM
McDonalds
Address:
3223 Washington Blvd, Baltimore, MD 21230
Phone Number:
(410) 247-6210
Hours:
Drive Thru is Open 24/7 Sunday-Saturday
Restaurant is Open until Midnight
Borderline Bar & Restaurant
Address:
3306 Washington Blvd, Halethorpe, MD 21227
Phone Number:
(410) 247-5408
Hours:
Sunday – Saturday 10:00 AM – 2:00 AM
Italiano's
Address:
2229 Washington Blvd, Baltimore, MD 21230
Phone Number:
(410) 468-3377
Hours:
Sunday – Saturday 7:00 AM – 4:00 AM