CUNEIFORM ARTIST NEWS, TOURS & WEBSITES
Winter 2012
----------------------
ARTIST NEWS:

BIRDSONGS OF THE MESOZOIC
Birdsongs of the Mesozoic will be performing in the Boston area on March 28 at Johnny D's http://johnnyds.com. The group has also committed to play ProgDay this coming Sept 1-2 in Chapel Hill NC http://www.progday.net.
CHEER-ACCIDENT
--- CHEER-ACCIDENT continues to lay low publicly as they write and record "the next one," but, in the meantime, have you seen their video for "Barely Breathing," the feelgood summertime hit single off No Ifs, Ands or Dogs? - http://www.youtube.com/watch?v=f4hkGO34o-w

---- How 'bout their live rendition of "Theme From 'Shaft'," performed twenty years after they had initially recorded it? - http://www.youtube.com/watch?v=c-poabRmXTI

---- Or... What's going on here? - http://www.youtube.com/watch?v=z2h6ZKQrjk4

---- And... CHEER-ACCIDENT just now put the finishing touches on an 82-second collaborative track with Jang. It's a piece called "Rest," and
features lyrics by Scott Rutledge, vocals by Carmen and Thymme, and is about as action-packed as 82 seconds can be. The song will be released
as a free digital download on March 28 as part of Jungle Duets, the second in a trilogy of Jang compilations. (The first was Desert Duets and the third
will be Arctic Duets.) This adventurous series has featured members of Hella and Guapo. (Or is that Hello and Guapa?)

---- As always, CHEER-ACCIDENT.com is the place to visit for music and merch, latest bloggings, or to attain direct contact with the band. Recently,
the archival arm of the website has been quite a-stir, with the "photos" page becoming more robust and the "Sounds Of The Week" feature still going strong.

THE CLAUDIA QUINTET
CQ+1 takes California for a spin this month, with a fine hat-tip stop in St. Louis. West Coast Hollenfans best mark calendars as such:

February 27, Yoshi's, San Francisco, CA
February 28, Blue Whale, Los Angeles, CA
February 29, Cal State Fullerton New Music Festival, CA
March 1 (with Theo Bleckmann Duo & the CSUF Jazz Ensembles), Cal State Fullerton New Music Festival, CA
March 2, 560 Music Center, St. Louis, MO

Thereafter in March both CQ & JHLE will embark for additional gigging in Europe. Additional details will be relayed as soon as they're available.
Facebook: http://www.facebook.com/ClaudiaQuintet
Twitter: http://www.twitter.com/ClaudiaQuintet
Youtube: http://www.youtube.com/johnehollenbeck

CARLO DE ROSA'S CROSS-FADE
2011 ended in a busy fashion for Cross-Fade and included fantastic performances at Cornelia Street Café, the Stone and of course Cuneifest in late November. We received another great New York Times jazz listing for our Cornelia Street Café performance.

"Carlo De Rosa's Cross-Fade (Saturday) As on his sharp recent album, "Brain Dance" (Cuneiform), Mr. De Rosa, a bassist, features his own complex music for an ensemble of fellow searchers: Mark Shim on tenor saxophone, Vijay Iyer on piano and Tommy Crane on drums." (Chinen).

And, a Time Out New York listing & Critics Pick for our Stone performance. In addition, a JazzTimes article about Cuneifest features a review of our performance as well as some other great Cuneiform artists.
Speaking of JazzTimes, Carlo De Rosa's Cross-Fade: Brain Dance was featured on the Jazz Community: Top 50 Jazz CDs of 2011 by JT contributor Scott Albin. http://jazztimes.com/community/articles/29034-top-50-jazz-cds-of-2011
Troy Collins' Best Releases of 2011 featured Brain Dance as well. Check out New Discoveries! http://www.allaboutjazz.com/php/article.php?id=41017
Amir El Saffar/Two Rivers Ensemble – Inana is a wonderful recording that I played on that was featured in AllMusic's Favorite Jazz Albums of 2011. http://blog.allmusic.com/2011/12/19/allmusics-favorite-jazz-albums-of-2011/
I was also part of a performance at the Festival International de Jazz de Montréal that was featured on John Kelman's list of Best Live Shows of 2011. The show was June 29 with the Rudresh Mahanthappa / Bunky Green Apex band. http://www2.allaboutjazz.com/php/article.php?id=39929&pg=3
In December, I went to Cuba for the first time to perform at the 27th Havana Plaza Jazz Festival with the Arturo O'Farrill Trio. http://my.news.yahoo.com/photos/u-musicians-pianist-composer-arturo-ofarrill-left-bassist-photo-153339105.html
We also played at the US Interests Section Jazz Party in conjunction with the Festival. http://www.allaboutjazz.com/php/article.php?id=41109&pg=1
2012 began with a world premiere performance of Karl Jenkins's "The Peacemakers" at Carnegie Hall on Martin Luther King Day! It was also the US premiere of his piece "The Wooing of Etain". I was a featured soloist on both pieces playing the 5 string fretless electric bass. "The soloists: Rob Derke, Carlo De Rosa and Joseph Mulvanerty, performed and improvised with technical brilliance." -Anthony Aibel for New York Concert Review Inc. NYC http://www.nyconcertreview.com/blog/?p=1809
After starting the new year with a bang, I went on tour with actor/singer Danny Aiello in Florida during the last week of January. Perfect timing for a New Yorker! Right after getting back I went into the recording studio with Shimrit Shoshan and legendary jazz drummer Charli Persip. And, just this past weekend, I had the opportunity to be a part of an amazing performance with Tango legend Pablo Ziegler's quartet and special guest Stefon Harris. The concert was titled "Tango Meets Jazz" and we went onstage to a full house at Macky Auditorium at Colorado University in Boulder.
Upcoming events include a recording with Chembo Corniel & Grupo Chaworo as well as some upcoming performances at the Philadelphia Arts Alliance (2/18) and the Jazz Standard (2/21) with Amir ElSaffar's Two Rivers Ensemble. http://amirelsaffar.com/
Carlo De Rosa's Cross-Fade is performing at Cornelia Street Café on April 19 and is specifically looking for gig opportunities on April 20, 21 and 22. As always, Cross-Fade is looking for future touring and gig possibilities worldwide.
All the best,
Carlo De Rosa
www.carloderosa.com

DEAD CAT BOUNCE
Upcoming Show Dates:
• Friday March 16, 2012 8 pm:
DCB's Eco Beat Heresy, an electroacoustic collaborative improv cycle, commissioned by American Composers Forum Jerome Fund, world premiere
Cantina Royal/La Sala in Williamsburg, Brooklyn
Process Blog for creative details
• Saturday March 24, 2012 7:30 pm:
DCB at Proctors Theatre - Party Horns II Series, Schenectady NY

Recent Show Dates:
• Chance Episodes CD Release Midwest Tour, October 2011... Tour Blog and successful Kickstarter campaign
• DCB Cuneiform Records Showcase at The Stone NYC, November 25, 2011
• DCB Open Rehearsal for Eco Beat Heresy at I-Beam Brooklyn, December 18, 2011
• Persiflage at Sycamore Brooklyn, January 15, 2012
Other News:
• Dead Cat Bounce receives 4 Stars in Downbeat and Best CDs of 2011 Honors in Jazz Times!
• DCB founder Matt Steckler's second ensemble Persiflage will be recording its second studio album in April at Avatar Studios in NYC.
• Classic DCB first two independent releases now available for digital sale on Bandcamp.
• DCB seeking gigs and representation anytime, anywhere! Specifically: East Coast/Mid-Atlantic Spring 2012, New England September 2012... overseas anytime with notice!
• Other Youtube performance footage available through our Facebook and Reverb Nation pages
Dead Cat Bounce
On Facebook
On Reverb Nation
On Sonicbids
Join the Mail List
Follow on Twitter
Make us a Pandora station!
DOCTOR NERVE
Doctor Nerve returned to Le Poisson Rouge in NYC on Monday Feb 13 at 9:30pm. We ripped through our new tunes and dug out some of the less played older repertoire as well. The band is ridiculously hot since our Zappanale performance, and we were excited to play in this superb venue.
Nerve also recently played at The Stone NYC as part of the Cuneiform Occupation. We were joined at one point by Weasel Walter and Forever Einstein's John Roulat for an improvised drum circle that lasted 9.5 seconds. Watch out for videos of this evening's staggering performance on YouTube soon, at http://www.youtube.com/doctornerve
Nick's metal band Haessliche Luftmasken returns to The Stone NYC on Feb 29, 2012 at 10pm. Thanks to Pogus Productions for curating this evening. We'll be premiering two new tunes, one of which is an excruciating seven minutes of constantly changing rhythms, only barely mitigated by the most negligible of repeats. Hopefully we'll have some t-shirts in time for this show. Some videos here www.tinyurl.com/maskenmetal
Swim This is an improvising trio led by Doctor Nerve's Michael Lytle, with Nick on tabletop guitar and Gerry Hemingway on drums. The Swimmers performed a couple of stellar shows in January, at Freddy's Back Room and at Harvestworks. The gigs were very well documented and will show up on YouTube and/or Vimeo soon!
Oh yeah, Nick got another amp and it seems like this one's a keeper (70's era Hiwatt – way too loud).
Website: www.doctornerve.org
Recent videos: http://www.tinyurl.com/NerveZappa
Facebook: http://www.facebook.com/pages/Doctor-Nerve/114225252010395

ERGO
Ergo's third recording, "If Not Inertia", featuring guest guitarists Mary Halvorson, Sebastian Krueger (of the indie band Inlets) has just been released on Cuneiform. "If Not Inertia" is a set of laconic motifs, guitar effects and minute prepared-piano, cresting and colliding in collective improvisations and live-sampling of the entire ensemble. A short film about the making of the record can be seen here- http://youtu.be/qUyB8FLITnE and a free track featuring Mary Halvorson can be downloaded here- http://www.cuneiformrecords.com/realaudio/Ergo_SorrowsOfTheMoon.mp3
The band will perform at Cornelia Street Cafe in NYC on February 28th and Barbes in Brooklyn on April 18th, and are planning more east coast dates in the coming months for which leader and composer Brett Sroka is fervently writing new material to be recorded in the spring. Ergo is also planning to tour Europe in the fall of 2012 and is seeking any performance opportunities for the months of September, October and November. Excerpts of Ergo's recent show at the Stone with special guest Jason Moran can be heard on Brett Sroka's blog- http://brettsroka.com/blog/ Sroka is also working on a recording of computer duets with pianist Carl Maguire, flutist Kaoru Watanabe and singer Alicia Hall Moran, and has recently started also an ambient noise project with guitarist Yuko Shimizu. Please join us on facebook and twitter for regular posts about our varied musical interests.
www.ergoisaband.com
www.facebook.com/ergoisaband
www.twitter.com/ergoisaband
www.myspace.com/ergo

FAR CORNER
News, February, 2012
Far Corner, the chamber prog rock quartet from Wisconsin participated in an exciting event in October, 2011. The Paul Kopecky Memorial Concert was a tribute to Kopecky's (the band) drummer who passed away in 2009. Far Corner performed music from their upcoming album, an improvisation (joined by Yeti Rain's sax player, Roger Ebner), and a familiar tune or two.
Other performing bands included Lyden Moon, SpiderXXX, Fibonacci Sequence, Secret Society of Starfish (Joe Kopecky's band) and Kopecky as the headliner. Kopecky performed a few songs with special guests and some with Paul's pre-recorded parts. Profits from the event went to the Juvenile Diabetes Research Foundation in memory of Paul Kopecky.
Far corner has continued to refine and obsess about the recording of their new album, which is in the final stage. Watch for a teaser audio/video some time in 2012 as well as a couple additional videos: 1) one track from the album shot as we recorded it in the studio 2) a documentary discussing the composing, rehearsing, recording, and mixing of the album.
William Kopecky (Far Corner bassist) will be performing live with the Par Lindh Project on March 25, 2012 in the Listlena church (Enkoping, Sweden). PLP will be playing with the Villberga choir for the event.
Dan Maske (composer, piano) has been writing an instructional method on the topic of how to compose drumset parts in various types of progressive rock. The diverse styles we know to be a part of prog rock will be represented. The accompanying CD will feature examples and whole tunes recorded by real musicians.
Angela Schmidt has continued to perform and record with Julie B Well, another Milwaukee based progressive band. She will also author a new tips manual for violinists this summer, to be published by Hal Leonard Corporation by the end of 2012.
Craig Walkner has returned to Madison, WI from Austin, TX. While there he toured with Seattle-based Two Loons for Tea; toured, recorded, and performed with Justin Black and Big Heart, and performed with American Idol Season 8 contestant Kendall Beard and American Idol Season 9 contestant Stephanie Daulong. In 2011 he released his solo ambient album Introversion under the moniker, "Moo." He currently plays with Bascom Hill, Far Corner, Yeti Rain, and Snarling Adjective Convention.
Watch for a newly designed Far Corner website this spring at www.Far-corner.com.

FAST 'N' BULBOUS
After a hibernation of a couple of years, Fast 'N' Bulbous will be performing at the 2012 Zappanale 23 in Bad Doberan, Germany between Aug 1-4 (exact date tba). The band will be performing with the original line-up. http://www.zappanale.de/zappanale/en/home.html
Other European dates sought. Contact Steffen Wilde, Subtone Concerts: subtone.concerts@t-online.de
"...Fast 'N Bulbous play it just right. For starters, they are all excellent, exploratory musicians and cope with the structure of even the "Trout Mask" songs with great aplomb; "Pachuco Cadaver" had all the obtuse correspondences of instruments - and sudden time changes plucked from the ether - down brilliantly. The guitar and bass parts were spot on and only an ultra nerd/pedant would criticise the drummer for not playing John French's parts exactly beat-for-beat. Anyway that wasn't the point he got under the skin of the rhythm in a freewheeling, French-ian style and hit all the cues spot on. Meanwhile, Gary has obviously done his homework and got all the knuckle-busting chords down, and the bass player is a dextrous monster. I'm not surprised the crowd were baying in between the pieces.

The group's big, physical yet intricate sound was a joy to hear for both the Beefheartophile and, I'm sure, for the merely curious. I was expecting it to be good but my expectations were surpassed in grand style. Who knows? Maybe even Don would have liked it."
- Mike Barnes, Wire writer, and author of "Captain Beefheart."
Other F&B band member news:
Joe Fiedler has recently recorded a new project, Big Sackbut--a brass quartet featuring Josh Roseman, Ryan Keberle on trombone and Marcus Rojas on tuba. The recording is a blend of original compositions along with covers of compositions by Sun Ra, Captain Beefheart and Willie Colon. Mre info: www.joefiedler.com
Jesse Krakow will be performing w/ the legendary Doctor Nerve at Le Pousson Rouge on Feb 13th, w/ metal supergroup Habliche Luftmasken (feat. members of Doctor Nerve, PAK, & Dither Guitar Quartet) at The Stone on Feb 29th, reuniting w/ 90's rock/prog band Bacchanal at their 20 Anniversary Concert on Feb 25th, curating "Still Better Than The Beatles: A Tribute To The Shaggs, A Benefit For The Fremont, NH 250th Anniversary Committee" at The Rock Shop on April 13th, and premiering his all-ages music collective The Exploding Note Ensemble at the "Music With A View" series (curated by pianist Kathleen Supové ) at The Flea Theater on May 20th.
Phillip Johnston (see Microscopic Septet)

FOREVER EINSTEIN
- Upcoming tour dates
no upcoming tour dates
- If you are looking for future tour dates/gigs. (Include what country and when (ie Spain in December 2013))
we would very much like some gigs!!!! we are playing well, have refined our equipment and sound, ready to rock. US only unless there is travel money. If we can travel expenses we'll go almost anywhere.

- Past big shows/festivals played somewhat recently
most recent gig was a good one: double bill with Doctor Nerve at the Stone in NYC, which is a club you have to be invited to play. They don't take demo tapes. Full house, good show, recorded some video and all the audio and may be making it available.
- Youtube (and the like) links to live performance footage or other video content
we are planning some live webcasts from drummer John Roulat's studio...stay tuned
- Upcoming projects/recordings
the music for a 6th album is finished and we will eventually record it
- Website addresses/news
www.forevereinstein.com and on facebook at https://www.facebook.com/pages/Forever-Einstein/116286718480284
- General life news
John - traveling a lot for his important job (Germany, Argentina, Brazil) which impacts the band to some extent (as well as his family!) Nevertheless he just finished recording and performing parts for a second album by Bone: Nick Didkovsky, John and the late Hugh Hopper. The album is dedicated to Hugh, who we are sure is still listening. Kevin - continues to record and perform with his trio T2K. O'Meara - working on a book of essays on the topic of diagnosis and treatment of mental illness, working on a duo album with guitarist/composer/poet/adjunct professor of music Julia A. Miller.
MICHAEL GIBBS
Just (Jan 28th 2012) performed concert with Hand Koller Ensemble (12pc) of Gil Evans Music - adapted by me for Hans' group, and also my music.
We'll repeat this programme at London KING'S PLACE March 24, and plan to perform it again several times after the summer in preparation for a recording.
March 19th 2012, will perform at opening concert of Guildhall College Music Jazz Festival in London with the Guildhall Student large ensemble.
April 2nd - 5th 2012 - recording new pieces with NDR bigband as part of composer-in-residence tenure, in preparation for project to produce 'Portrait of an Orchestra'.
Also planning a revisit of my 'In The Public Interest ' (from 1973) with NDR to feature Bill Frisell - tentatively called 'That Was Then, This Is Now' (no longer in the public interest!! - to record and hopefully tour.
Mid April, proposed concerts with Kinetic Jazz Orch in Sydney, Australia - tbc.
May 2012 - concerts with UAJO tbc.
Last Dec 15/16th performed "Here's a Song For You" with NDR Bigband featuring Norma Winstone in Hamburg - on release of new cd of same.
WATCH: "In The Mood" arr. by Michael Gibbs feat. Thomas Kugi & Robert Bachner - http://www.youtube.com/watch?v=omBnp3aM4ns

HARRISON / FELICIATI / VU / POWELL / WEISS - HOLY ABYSS
This Fall Joel Harrison undertook a septet tour in the midwest with dates at Edgefest, Wexner Center, and Detroit Museum of the Arts. Also, a European tour with the "String Choir", music of Paul Motian.
you tube clips of String Choir from from Tours, France
http://bit.ly/zP1eVY
http://bit.ly/zUUPB4

Joel Harrison Septet: Search - cd release show
Donny McCaslin, Jacob Sacks, Christian Howes, Dana Leong, Drew Gress, Dan Weiss
Sat., March 31 @ Drom
www.dromnyc.com
85 Avenue A (b/w 5th & 6th)
This band is playing the Atlas Center in November, and looking for dates in the surrounding area. Also looking for europe dates for late October/ november. Holy Abyss is attempting to book dates in Italy in the summer.

I have a new e-store on my website where I am selling scores and offering free downloads of musical journalism pieces. All my projects can be found there including Holy Abyss. www.joelharrison.com

facebook fan page is http://www.facebook.com/joelharrisongtr


LED BIB
Led Bib are playing a few festivals and clubs across continental Europe throughout 2012. They are also planning a big educational project to happen across England towards the end of 2012, any schools, universities, colleges, etc should get in touch! On all these dates they will be playing new material before they eventually head into the studio with it!
Live dates:
20 April -Freiberger Jazztage, Germany - http://www.freiberger-jazztage.de/konzerte/konzert.php?konzert_id=351
22 April Lublin, Poland
26 April Vienna, Austria(tbc)
27 April Jazztage Ilmenau, Germany - http://www.jazzclub-ilmenau.de/
4 July Kongsberg Jazz Festival, Norway - http://www.kongsberg-jazzfestival.no/en/
4 August Jazz em Augusto, Portugal - http://www.musica.gulbenkian.pt/jazz/

MORGAN ÅGREN (MATS/MORGAN BAND - BLIXT)

Morgan Ågren will tour with KARMAKANIC (X Flower Kings) See April and May dates posted on www.morganagren.com soon!
MAY 17: Morgan Ågren with BILL LASWELL & RAOUL BJÖRKENHEIM (BLIXT) at The Stone, New York
[more BLIXT dates to be confirmed soon]
Morgan Ågren drumclinics
MAY 6: COSM (Chapel of Sacred Mirros, 46 Deer Hill Rd, Wappingers Falls, NY 12590)
MAY 7: DRUMMERS COILLECTIVE, NEW YORK
MAY 9: MUSICIANS INSTITUE, LA
MAY 10: LAMA, LA
MAY 11: DRUMCHANNEL, LA (with Dave Elitch of Mars Volta)

Recent projects/recordings: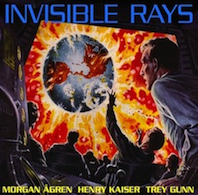 INVISIBLE RAYS
(Trey Gunn, Henry Kaiser, Morgan Ågren)
Out on 7 d Media November 15
http://www.treygunn.com/rays/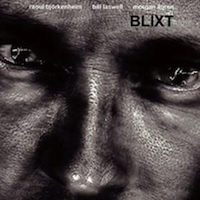 BLIXT
(Bill Laswell, Raoul Björkenheim, Morgan Ågren)
Out on Cuneiform Records now!
http://cuneiformrecords.com/bandshtml/laswellbjorkenheimagren.html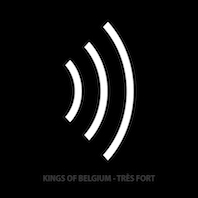 KINGS OF BELGIUM
(Pierre Vervloesem, Gilles Mortiaux, Morgan Ågren)
Out on Off Records January 2012
http://www.stilll.org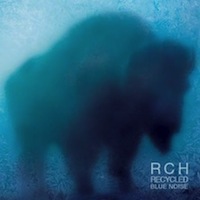 RCH
(Rado Chrzan, David Koller, Erik Wollo, Aidan Baker, Morgan Ågren)
Out now!
http://www.youtube.com/watch?v=h1NvDFgUj48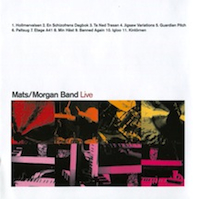 MATS/MORGAN BAND
Reissue out on Cuneiform Records now!
http://cuneiformrecords.com/bandshtml/matsmorgan.html
www.morganagren.com

THE MICROSCOPIC SEPTET
Following on the heels of the success of last year's Friday The 13th: The Micros Play Monk (Cuneiform 410), the Micros will be performing again in 2012. The record continues to garner praise, after being listed by many Best of 2010 lists, and the Micros being listed as #5 under Jazz group in the 2011 Downbeat International Critics Poll.
The Micros on the web: http://microscopicseptet.com/
The Micros on MySpace: http://www.myspace.com/themicroscopicseptet
The Micros on FB: http://www.facebook.com/pages/The-Microscopic-Septet/141302269231668
Available for dates in the US in June, Europe in July & November.
For US dates, contact Phillip Johnston, phillip@phillipjohnston.com
For European dates, contact ExB Music Productions, Isabella Antoniol isa@exb.it
"The Micros add space to Monk's already spacious compositions, once referred to as the "skeleton" of bebop. While an overstatement, giving Monk's music a skeletal or foundational image is quite appropriate. It is pure creativity...both on the part of Monk and The Microscopic Septet."
– C. Michael Bailey, All About Jazz
Other Microscopic Septet band member news:
In Sept 2011, Joel Forrester and Phillip Johnston released Live At The Hillside Club (Asynchronous 02), a duo of soprano saxophone and piano recorded in Berkeley California during a promotional tour for The Micros' Friday The 13th. New York City Jazz Record called it "quirky yet unforgettable" and Bruce Gallanter wrote in the Downtown Music Gallery newsletter, "This disc is one of the most laid back and enchanting offerings we've listed in recent memory."
Radio presenters and music journalists can request promotional copies from Phillip Johnston, phillip@phillipjohnston.com, and the duo is available for performances in the same range of dates, and through the same agents representing the Microscopic Septet.
Also, in September, Phillip Johnston released Not So Fast (Strudelmedia), by The Spokes, a cooperative group which features Johnston with two of New York's most unique composer/instrumentalists: clarinetist Andy Biskin and trombonist Curtis Hasselbring. The horn trio presents a combination of jazz and chamber music compositions by all three composers. Robert Iannapollo wrote in Cadence Magazine, "their sonic canvas is full, rich and varied. And all three deliver this music with it and energy. The Spokes are a refreshing change of pace."
Video of The Spokes performing at Barbes in Brooklyn recently can bee seen at: http://www.youtube.com/watch?v=VSXQnfSyXms and connecting links.
Again, radio presenters and music journalists can request promotional copies from
Phillip Johnston, phillip@phillipjohnston.com
Johnston is also currently performing his scores for the silent films of Georges Méliès, and working on two new multimedia pieces. One is a new contemporary score for silent film for Lotte Reineger's The Adventures of Prince Achmed (1926), a silhouette animation which many call the first feature-length animated film; the other is a new collaboration with graphic artist and writer Art Spiegelman. Premieres in 2012 tba.
Joel Forrester just completed a three-week tour of France; highlights included: solo concerts in Paris, Lyon, and Avignon; a trio concert in Sciez where he also played for silent movies; quintet gigs in Aix-en-Provence, St Etienne, and Marseilles; a master class at Auxerre Conservatoire on "The Evolution of the Left Hand in Piano Jazz". Forrester has happily resumed his regimen of gigs in New York, including the monthly Silent Sundays series at the Gershwin Hotel. On Easter Sunday, he will play a solo concert at Bird & Beckett bookstore in San Francisco.

ED PALERMO BIG BAND
The Ed Palermo Big Band is performing on JULY 13 at FALCON in MARLBORO, NY

POSITIVE CATASTROPHE
Positive Catastrophe's second album with Cuneiform, Dibrujo, Dibrujo, Dibrujo... will be coming out in May 2012. Our new website is up at www.positivecatastrophe.com.

Finally, Ever Antler, an interdisciplinary improvisational quartet featuring PosCat's Taylor Ho Bynum and Abraham Gomez-Delgado, along with dancers Rachel Bernsen and Melanie Maar, will be in residency at the Jalopy Theater one Sunday a month from February through May.

NIGHT OF BROKEN DREAMS: Experiments in Dance and Music
Featuring Emily's Tiny Theater (Emily Coates and Charlie Burnham) and Ever Antler (Rachel Bernsen, Melanie Maar, Taylor Ho Bynum and Abraham Gomez-Delgado)

7:30pm Sundays, February 12, March 4, April 1, and May 6, 2012
Jalopy Theater, 718-395-3214
315 Columbia St, Brooklyn NY
$10 admission


RADIO MASSACRE INTERNATIONAL
Radio Massacre International will play The Awakenings Concerts, Paget High School, Burton On Trent, UK on Saturday 20th October 2012.
Details: http://www.awakenings-em.co.uk/index.htm

Steve Dinsdale makes his solo performance debut at E-Day Festival, Theatre DeEnck, Oirschot, The Netherlands. Saturday April 28th 2012
Details: http://www.grooveunlimited.nl/concerts/concerts/e-day-2012

Recording is planned for some time in the summer, where Radio Massacre International will work on a new album. Meantime, archives are being trawled for interesting fragments of the band's history which will see the light of day in a series of free monthly downloads on their website, under the theme: "Banished, Vanished, Tarnished and Varnished". Unpublished recordings, interviews and other ephemera, will form a series of glimpses into the unheard history of RMI,beginning with their take on Can's `Mother Sky', rehearsed in preparation for their first gig with Damo Suzuki, but swiftly dismissed by the great man....who rightly said on the day of our meeting, "better to have no concept".

REVOLUTIONARY SNAKE ENSEMBLE
Revolutionary News - February 2012
Mixes are now complete for a drawer full of live tracks from an extraordinary edition of the Revolutionary Snake Ensemble that invaded New York City last May. The group featured drummer Kenny Wollesen (Bill Frisell/John Zorn/Tom Waits) and trombonist Josh Roseman (Dave Douglas/Steve Coleman/Don Byron/Lester Bowie), along with New York and Boston stalwarts Joey Lefitz/drums, Alex Smith/electric bass, Blake Newman/acoustic bass, Danny Heath/trombone, Alex Asher/trombone, Ken Field/alto sax, and Jerry Sabatini/trumpet.
The recordings included great performances at WNYC radio, at John Zorn's lower east side listening room The Stone, and at Brooklyn's 58North6 Media Labs. (Sadly, a slamming set at Barbes was not recorded.) It all sounds amazing.
In addition, some of the material has been chopped into a stack of awesome digital fragments which are in the process of being looped, stretched, shrunk, pitch-shifted, and generally thrown into the blender by RSE leader Ken Field. We'll soon see what comes out the other end!
Upcoming RSE performances include:
· Wednesday March 7th, 8-11pm: Johnny D's, Davis Square, Somerville, MA
· Saturday, March 17th, 9pm: 92nd Street Y Tribeca- 200 Hudson Street, NYC, NY - http://92ytribeca.org - $10
· Thursday July 19th, 6-7pm: Robbins Library, Arlington, MA

OTHER NEWS
Ken Field will perform his original music for "Double Expose" & "Under the Skin", dance works by Guggenheim & NEA grantees Bridgman/Packer Dance:
· Ferst Center for the Arts, Georgia Institute of Technology, Atlanta, GA (February 25th)
· Long Center, Austin, TX (to be determined)
http://bridgmanpacker.org
www.RevolutionarySnakeEnsemble.org • info@RevolutionarySnakeEnsemble.org
facebook.com/RevolutionarySnakeEnsemble • twitter.com/revsnakeens

JASON ROBINSON
Just completed a recording session featuring a new nine piece New York group, including Marty Ehrlich, JD Parran, Marcus Rojas, Bill Lowe, Liberty Ellman, Drew Gress, George Schuller and Ches Smith. Expected release in Fall 2012.
Upcoming dates in NYC in May and June 2012, Europe tour with Groundation in July 2012, and more in Fall 2012.
Updates at www.jasonrobinson.com, including information on currently active groups.

SÃO PAULO UNDERGROUND

February 17, 2012:
PHAROAH & THE UNDERGROUND - SÃO PAULO / CHICAGO UNDERGROUND FEAT. PHAROAH SANDERS
ons D'Hiver Festival - Mac Créteil Maison des Arts -Paris France

PHAROAH SANDERS : TENOR SAXOPHONE /
ROB MAZUREK : CORNET, ELECTRONICS /
CHAD TAYLOR : DRUMS, MBIRA, ELECTRONICS /
MATTHEW LUX : BASS /
MAURICIO TAKARA : PERCUSSIONS, CAVAQUINHO, ELECTRONICS /
GUILHERME GRANADO : KEYBORDS, PERCUSSIONS, SAMPLES /

Pharoah Sanders is never as good as when he lets his high-powered joy of playing burst out. And this here encounter with some smugglers from Chicago and São Paulo is guaranteed to take him far away.The Chicago Underground Duo, Rob Mazurek and Chad Taylor, made his first appearance in 1997, forging again the old skin and metal/trumpet and drums combination. When Mazurek left Chicago for São Paulo in the 2000s, he formed a twin band with some sound sorcerers from there with a degree in marimba andcavaquinho, hot electronics and samplers. Their Brazil is not only contemporary but futuristic, with influences as diverse as samba, maracatu and free jazz. You won't hear them in the first place but it will make sense when you try to pass these companheiros' wall of sound. In such a tailor made context, the Pharaoh will just have to SHINE.

February 18, 2012:
SAO PAULO UNDERGROUND (US/BR) feat. Rob Mazurek + GLENN JONES (US)
Burgemeester Bollenstraat 54, 3500 Hasselt, Belgium
DETAILS: http://www.kunstencentrumbelgie.com/programma/concert/saopaulounderground.htm
CONCERT ON 20.2.2012
Sao Paulo Underground
Piccolo Teatro Carambolage
Via Argentieri, 19 - 39100 – Bolzano - Italy
TEL. +39 0471 324129
Doors: 20:00
Show Time 21:00 (1 or 2 sets)

CONCERT ON 22.2.2012
Sao Paulo Underground
Venue Ex Wide Club
via Silvestri 13, Pisa – Italy
Show Time 22:00 (2 sets)

CONCERT ON 23.2.2012
Sao Paulo Underground
Cannaregio 5013 - 30121 Venezia
Show Time: 21:00

YANG
- Yang are still working on their next album, pretty different from "Machines". It could be release in early 2013.

- Lobotonics, Frederic's trio (Moussa Koita african instruments, Peter Lippmann voice, Frédéric L'Epée guitar) are releasing their first 5 songs E.P. in March.

- Another trio, named "Talip Trio" (so far) from Talip Özkan, the great saz player an musicologist died in august 2009, and playing reshaped traditionnal Turkish songs (Cécile L'Epée saz, Gülay Hacer voice, Frédéric L'Epée electric guitar) has begun rehearsals, planning first concert for summer 2012.

- And last but not least, the gathering of 70's band Shylock for some concerts. The bass player Serge Suma, critically ill, is replaced by Laurent James (guitarist of Yang). The other members are still André Fisichella drums, Didier Lustig keyboards, Frédéric L'Epée guitar.

Concerts will occur at Gouveia Art Rock Festival (Gouveia - Portugal) on Sunday April 29th ; Auditorium Albert Camus (Nice - France) on Saturday September 22nd ; "Farfest", Wilmington Grand Opera House (Delaware - U.S.A.) between October 5th and 7th.


ARTIST TOURS 2012
BIRDSONGS OF THE MESOZOIC (www.birdsongsofthemesozoic.org)
March 28 USA Johnny D's - 17 Holland St., Davis Square, Someville, MA - http://johnnyds.com
Sep 1 & 2 USA Progday 2012 - Storybook Farm, Chapel Hill, NC - http://www.progday.net/
BLIXT // Bill Laswell (bass) Morgen Agren (drums) Raoul Bjorkenheim (guitar)
May 17, 10p USA The Stone - 16 Avenue C (the corner of Avenue C and Second Street) - NYC, NY 10009 - www.thestonenyc.com
THE CLAUDIA QUINTET (www.johnhollenbeck.com)
Feb 27 USA Yoshi's - San Francisco, CA - http://www.yoshis.com/
Feb 28 USA Blue Whale, Los Angeles, CA - http://bluewhalemusic.com/
Feb 29 USA Cal State Fullerton New Music Festival, CA
Mar 1 USA Cal State Fullerton New Music Festival, CA (with Theo Bleckmann Duo & the CSUF Jazz Ensembles),
Mar 2 USA 560 Music Center - St. Louis, MO - http://music.wustl.edu/events
Aug 3-5 USA Newport Jazz Festival - Newport, RI
CARLO DE ROSA'S CROSS-FADE (www.carloderosa.com)
Apr 19 USA Cornelia Street Café - 29 Cornelia Street, Greenwich Village, NY 10014 - http://corneliastreetcafe.com/
ERGO (www.ergoisaband.com)
Feb 28, 8:30p USA Cornelia Street Cafe - 29 Cornelia St - NYC, NY 10014 (212) 989-9319 - www.corneliastreetcafe.com
Apr 18 USA Barbes - 376 9th Street Brooklyn, NY 11215 - www.barbesbrooklyn.com
FAST 'N' BULBOUS
Aug 1-4 (tbc) DE Zappanale 23 - Bad Doberan, Germany
FORGAS BAND PHENOMENA
Feb 15 FR Sunset Club - Paris, France http://www.sunset-sunside.com
GÖSTA BERLINGS SAGA (www.gostaberlingssaga.se)
Apr 23 SE Sigurdsgatan 25 - Västerås (SE) - http://www.sigurdsgatan25.se/ - w/ My Brother The Wind
Jun 24 USA NEARFest - Zoellner Arts center - Bethlehem, PA - http://nearfest.com/
LED BIB (www.ledbib.com)
Apr 20 DE Freiberger Jazztage, Germany - http://www.freiberger-jazztage.de/konzerte/konzert.php?konzert_id=351
Apr 22 PL Lublin, Poland
Apr 26 AT Vienna, Austria (tbc)
Apr 27 DE Jazztage Ilmenau, Germany -http://www.jazzclub-ilmenau.de/
Jul 4 NO Kongsberg Jazz Festival, Norway - http://www.kongsberg-jazzfestival.no/en/
Aug 4 PT Jazz em Augusto, Portugal - http://www.musica.gulbenkian.pt/jazz/
ED PALERMO BIG BAND (www.palermobigband.com)
Jul 13 USA Falcon - Marlboro, NY

REVOLUTIONARY SNAKE ENSEMBLE (www.revolutionarysnakeensemble.org)
Mar 7, 8:30-11p USA Johnny D's, Davis Square, Somerville, MA
Mar 17, 9pm USA 92nd Street Y Tribeca- 200 Hudson Street, NYC, NY - http://92ytribeca.org - $10
Jul 19, 6-7p USA Robbins Library, Arlington, MA (Raindate July 26th)

SÃO PAULO UNDERGROUND [featuring Rob Mazurek] (www.robmazurek.com)
Feb 12 FR PHAROAH & THE UNDERGROUND - SÃO PAULO / CHICAGO UNDERGROUND FEAT. PHAROAH SANDERS-
ons D'Hiver Festival - Mac Créteil Maison des Arts - Paris France
Feb 18 BE Kunstencentrum Belgie - Burgemeester Bollenstraat 54, 3500 Hasselt, Belgium
Feb 20 IT Piccolo Teatro Carambolage - Via Argentieri, 19 - 39100 – Bolzano, Italy
Feb 22 IT Venue Ex Wide Club - via Silvestri 13, Pisa, Italy
Feb 23 IT Teatro Fondamenta Nuove - Sestiere Cannaregio 5013, 30121 Venezia, Italy
WADADA LEO SMITH (www.wadadaleosmith.com)
Feb 13 IT Wadada Leo Smith's Golden Quartet: Teatro Metastasio - Prato, Italy
Feb 14 FR Wadada Leo Smith's Organic: Centre Culturel Georges-Pompidou - 142 rue de Fontenay - Vincennes, Paris, France
Feb 18 FI Wadada Leo Smith and TUMO (an orchestra of 20 musicians) - Savoy Theatre, Helsinki, Finland
Feb 19 FI Wadada Leo Smith solo concert: Temppeliaukio Church - Luthergatan 3 FI-00100 - Helsinki, Finland
Feb 23 SE Wadada Leo Smith/John Lindberg Duet : Josef's House of Blues -Careliigatan 1 - Eskilstuna, Sweden
Feb 24 CH Wadada Leo Smith - John Lindberg Duet: Stadtmühle - Willisau - Müligass 7 6130 Willisau, Switzerland - 041 972 59 00 - http://www.jazzwillisau.ch/

Mar 1 USA Wadada Leo Smith and Vijay Iyer duo: The Sound of Surprise: The Music of Vijay Iyer: A Two-Day Mini-Fest @ Walker Art Center - McGuire Theater, Walker Art Center - 1750 Hennepin Avenue, Minneapolis, MN 55403
Mar 9 USA Wadada Leo Smith's Golden Quartet & Double Quartet: Hallwalls Artist In Residence project - Asbury Hall, Babeville - 341 Delaware Avenue, Buffalo, NY 14202 - 716-854-1694
May 19 CA Performing Ten Freedom Summers - Festival International de Musique Actualle de Victoriaville - Victoriaville, Québec, Canada -www.fimav.qc.ca - Wadada Leo Smith, Anthony Davis, John Lindberg, Susie Ibara, Pheeroan Aklaff, Jesse Gilbert
UNIVERS ZERO (www.univers-zero.com)
April 14 - Grammatikoff - Am Dellplatz 16 A - 47051 Duisburg, Germany
April 28 - Gouveia Art Rock Festival 2012 - Teatro-Cine - Gouveia, Portugal
ZEVIOUS (www.zevious.com)
February 16 - Public Assembly - 70 N. 6th St - Brooklyn, NY 11211 - 9pm (with Behold... The Arctopus and Child Abuse)
For more info on these artists, please visit the artists' websites, www.cuneiformrecords.com or email: joyce@cuneiformrecords.com
Cuneiform Artist Websites